Magic Leap Will Make Its Case to Developers at Conference
(Bloomberg) -- Magic Leap Inc., a startup making headsets that give the illusion that digital objects exist in the physical world, will hold its first developers conference this week in Los Angeles. For major tech platforms, such conferences serve as a kind of State of the Union, where executives lay out their grand visions, sprinkling in news about partnerships, software features and developer tools. But when Magic Leap co-founder and Chief Executive Officer Rony Abovitz takes the stage on Wednesday, his task will be to convince developers to help Magic Leap evolve from a science project into a credible computing platform. 
It'll be a challenge. New platforms face a dilemma, where they need developers to make software that will draw in users, while simultaneously needing an audience to lure in developers. The first Magic Leap headsets went on sale in August, and at $2,300 they're unlikely to be the foundation of a real consumer market. Instead, the company needs to get developers' help to formulate what augmented reality is—and do so before Apple, Microsoft and others suck all the attention toward their own platforms.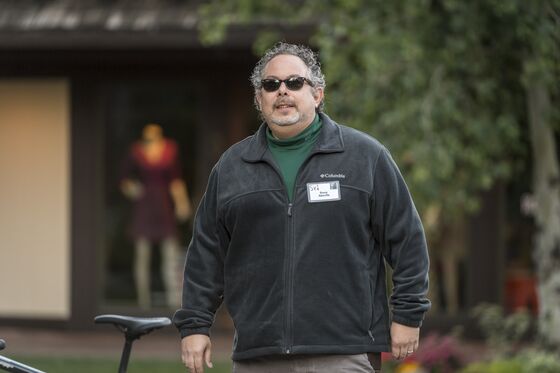 So far, Magic Leap's coming-out party has been greeted with skepticism. The Magic Leap One is a slick-but-limited version of the vision that Abovitz has been promoting for years. In many respects, it's comparable to but slightly better than the HoloLens, the augmented reality headset that Microsoft Corp. released in 2016. Magic Leap's device can project digital objects onto a larger slice of a user's vision, a metric known as field of view. These objects can also appear to be as close as about 15 inches away from a user's face, which Magic Leap says makes the experience on its device fundamentally more immersive than that of HoloLens. But Magic Leap's imagery is noticeably less clear than high-definition video, and objects often get cut off or disappear entirely when they're not directly in front of the user's face.
Reviewers have focused on how Magic Leap's devices don't fulfill the sweeping promises the company has made. "I genuinely believe Magic Leap has given me a glimpse of the future of computing, but it might take a long time to reach that future, and I'm not sure Magic Leap will be the company that gets there first," wrote Adi Robertson in the Verge. Like other critics, Robertson pointed to the immense resources Magic Leap has dedicated to its first device—it has raised at least $2.3 billion—as evidence that it should be held to a standard it can't yet meet.
Timoni West, director of mixed reality research at Unity Technologies, which makes a game engine many developers use to build software for Magic Leap, argues that such critiques miss the point. Magic Leap is developing genuinely novel technology, and at least for now, it's ahead of the world's biggest technology companies as they aim to do the same thing. Doing that was always going to be astoundingly expensive. "I'm in awe of what they've done with $2 billion," said West, who will speak at Magic Leap's event on Wednesday.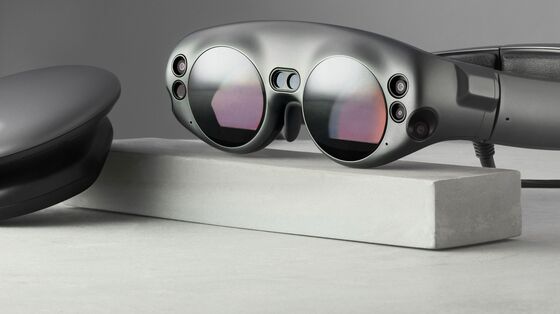 But engineering difficulties will be of secondary concern this week, as Magic Leap confronts its other primary challenge. The company has struggled to articulate exactly what its headsets are best suited to do. Despite a some high-profile partnership announcements, the Magic Leap One shipped with what amounted to a handful of demos. The company has a partnership with the NBA, for instance, but the actual app consists of a single sequence of a miniature LeBron James dunking once on an empty basketball court projected onto a user's coffee table.
West said unresolved technical challenges continue to limit developers. Perhaps the biggest, she said, is the imperfect way that the headsets—and other augmented reality devices—perceive the world around them. In order to build digital experiences that interact with the physical world, the sensors need not only to determine where everything is, but also whether each object is, say, a hard table or a squishy bean bag chair. "It has not limited people from dabbling," she said. "But it has kept people from being able to make the types of experiences that will help AR take off."
One of the apps set to launch at L.E.A.P. is an augmented reality-version of Angry Birds, the iconic smartphone game. Tommy Palm, the CEO of Resolution Games, the studio that built the app, described it as a way to test a new medium. "We believe, long-term, this is going to be really big," he said. Still, many of the features Palm was interested in implementing, like having more than one person playing simultaneously, are being left for future versions. The game takes about 30 minutes to play all the way through. 
Todd Eckert, who served as Magic Leap's director of content development until the summer of 2016, said he left because the company wasn't executing on content creation while it dealt with the core engineering problems it had to solve. "In order for the content to be as earth-shattering as it needed to be, we needed to focus," he said. "That is something that Magic Leap, for whatever reason, was unable to do." He now runs Tin Drum, an augmented reality production studio.
Tin Drum is developing for Magic Leap, and Eckert is optimistic about the platform's potential. But he also said companies like Microsoft or Apple Inc. will have much more to offer to developers when those companies inevitably start pushing similar devices in earnest. "You've got a very small time window to convince people this is where they should be playing," said Eckert. "Magic Leap has to bowl over the world with its capabilities, or it will be a very interesting footnote in the history of computing."