Lundin Bid for Nevsun Turns Hostile With $1.1 Billion Offer
(Bloomberg) -- Lundin Mining Corp.'s effort to acquire Nevsun Resources Ltd. went hostile with a plan to make a C$1.4 billion ($1.1 billion) all-cash offer for the owner of the prized Timok copper-gold deposit in Serbia after its previous attempts were spurned.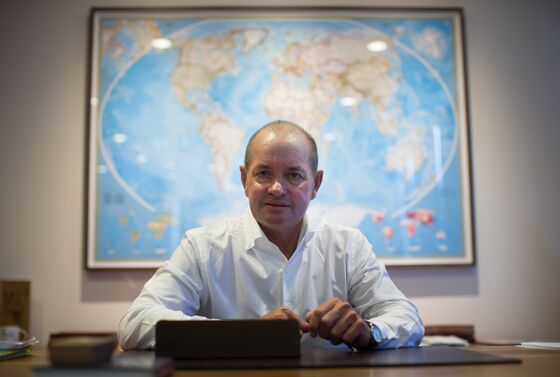 Lundin said Monday in a statement it will offer C$4.75 a share, representing a premium of about 13 percent to Monday's closing price. The Toronto-based miner controlled by Swedish-Canadian billionaire Lukas Lundin intends to commence a formal takeover bid around July 27, it said.
Vancouver-based Nevsun's board had spurned a joint offer made public in May by Lundin and Euro Sun Mining Inc. as "complicated" in structure and too low. That C$1.5 billion proposal sought to give the company's cash balance and Bisha mine to Euro Sun and the European assets including Timok to Lundin. Monday's statement made no mention of Euro Sun.
Following attempts to "constructively engage" with Nevsun since early February, "we have determined that the best course now is to make an all cash offer directly to Nevsun shareholders," Lundin Mining Chief Executive Officer Paul Conibear said in the statement. "Our offer will represent the clearest path for Lundin Mining to acquire the Timok project and for Nevsun shareholders to realize on the value of their investment without dilution and financing risk."
Billed as one of the world's best undeveloped copper projects, Timok would allow Lundin to replace long-term production growth lost by its exit from the Democratic Republic of Congo, just as copper heads toward a possible supply deficit after years of belt tightening by producers to withstand low prices.
On Tuesday, Nevsun recommended shareholders take no action on Lundin's latest offer.
"This latest announcement from Lundin continues to ignore the fundamental value of Nevsun and its assets," Peter Kukielski, Nevsun's CEO, said in a statement. "The work we have been doing has also been noticed by several strategic parties that have expressed an interest in participating in the development of Timok."
Nevsun said it hasn't received a formal offer from Lundin. Should one be received, a special committee of independent directors would consider it with advisers before making a recommendation to the board and shareholders, the company said.