Lufthansa Sets New Goal of Bailout Deal Before Merkel's Exit
(Bloomberg) -- Deutsche Lufthansa AG has abandoned a goal of repaying its state bailout before German elections this month, leaving the airline group at risk of losing control over its return to normal operations after the Covid-19 crisis. 
Europe's largest carrier will seek to secure a deal on winding down the state's 20% stake with Chancellor Angela Merkel's government before she leaves office, Chief Executive Officer Carsten Spohr told reporters at a media event in Frankfurt. Lufthansa had earlier sought to pay off the remainder of the 9 billion-euro ($10.7 billion) aid package before the Sept. 26 vote that will determine her successor.
The new timetable threatens to put Lufthansa at the mercy of political developments and an unpredictable coronavirus outbreak as the airline tries to loosen constraints that came with last year's bailout. Merkel's conservatives have lost ground to Olaf Scholz's Social Democrats, a party that would likely hold on to the Lufthansa stake for longer. 
The transition to a new, potentially less sympathetic coalition after 16 years with Merkel in office could happen quickly or drag on for as long as several months after the vote. Lufthansa would like to settle on an exit deal as soon as possible -- preferably with the current government, Spohr said.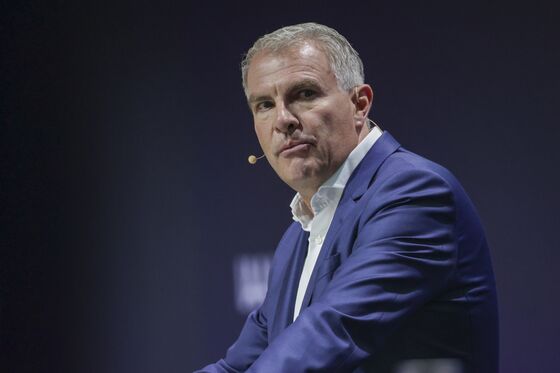 "We want to leave this topic behind us a quickly as we can," Spohr said. "We'd rather owe our debt to the financial markets than to the taxpayer."
Lufthansa shares traded 0.6% lower as of 1:41 p.m. in Frankfurt, giving the airline a market value of 4.9 billion euros. The stock has fallen by around a quarter since the start of the year.
The airline needs to raise about 2 billion euros in capital to have enough to fully exit the government stake, which makes Germany the biggest investor in the airline group. But since June, when Spohr first advanced the Sept. 26 target, a global resurgence in infections has stalled the aviation recovery, sending Lufthansa share prices to their lowest since last November.
That's dimmed prospects for a quick sale of stock, putting Lufthansa at risk of being saddled with a longer-term state holding that restricts M&A and dividends at joint ventures. The SPD supports more state involvement in the economy than Merkel's CDU, suggesting Scholz would be less inclined to agree to swiftly exit the Lufthansa shareholding. The airline must reach an agreement with the government before the stake can be sold.
German officials said last month they plan to reduce the state holding by about one quarter, dashing Lufthansa's hopes for a state exit before the elections. Spohr declined to give details about the size and exact timing of the equity to be raised. He reiterated that selling the company's remaining catering business, or a minority stake in its maintenance arm, remained options for cutting its debt pile. 
Spohr's comments come as support for the conservatives continues to fall. In a Forsa survey for RTL/ntv, support for the Christian Democrat-led bloc slipped two percentage points to 19%, its lowest level in any voter survey in the post-war era. The SPD gained two points from a week ago to 25%, opening up a six-point lead.
While Merkel's party could lose the election, it could take several months for other parties to agree to form a new coalition, giving Lufthansa more time to talk to the present administration. Alternatively, coalition partners could rapidly agree to a government, meaning Spohr has little time to agree on an exit deal with Merkel's ministers.