Late German Billionaire's Heirs Unwind the Patriarch's Last Deal
(Bloomberg) -- One of Germany's wealthiest families is selling down the last major investment of Heinz Hermann Thiele, three months after the billionaire patriarch's death.
The Thiele family's KB Holding GmbH sold more than half its stake in Deutsche Lufthansa AG, Europe's biggest airline, disposing of 33 million shares at a 9.80 euros each. While that's a 9.8% discount to the stock's closing price the previous day, the heirs likely broke even on the transaction given the original purchase price.
The retreat comes almost exactly a year since Thiele's multibillion euro bet on the carrier fizzled as the German government acquired a 20% stake in the airline as part of a 9 billion euro ($11 billion) coronavirus bailout, massively diluting private stockholders. Thiele fought against the bailout and hinted he might push Lufthansa toward bankruptcy by upholding his opposition, before eventually acquiescing to the terms.
The family's sale comes as Lufthansa prepares to raise about 3 billion euros in new equity to unwind some of its 9 billion-euro state bailout. Thiele died in February without having completed making arrangements that would lighten his heirs' inheritance-tax obligations.
Lufthansa fell as much as 6.6% in Frankfurt, and traded at 10.15 euros at 10:40 a.m. The stock has lost about 6% in value this year
At the time of his death, Thiele's $20.2 billion fortune made him the fourth-richest person in Germany and the 97th-wealthiest in the world, according to the Bloomberg Billionaires Index. He built an around 12% stake in Lufthansa before he passed away at age 79.
The timing of the 323 million-euro disposal means Thiele's heirs received prices about one-third below pre-crisis levels. Still, they may have walked away without taking a hit on their investment, much of which was made in the first quarter of 2020 when Lufthansa's stock traded as low as around 8.30 euros.
Thiele's bid to become the dominant shareholder at the airline would have given him a dominant voice at one of Germany's most storied companies. Lufthansa connects the country's manufacturing titans to the far-flung export markets on which Europe's largest economy depends. Volkswagen AG and Siemens AG are its biggest corporate customers.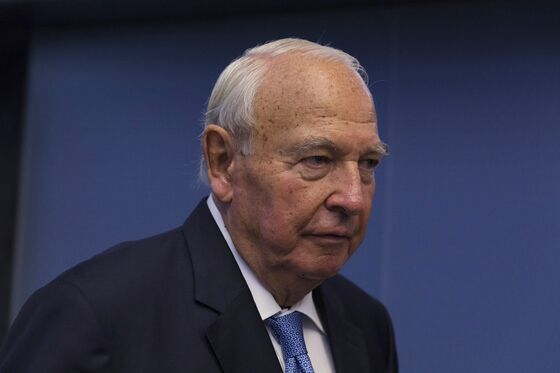 Europe's largest carrier has cut back on its fleet and staffing, and has recently started to pay back some of the aid. The company has investor approval for a capital increase of up to 5.5 billion euros to mend its balance sheet.
Even after the disposal, the Thiele family remains the largest private shareholder in Lufthansa, after the German government, which obtained a 20% holding with the bailout last year. The family had previously cut its stake to 10.1%, according to regulatory filings.
Part of the reason for the sale may be because Thiele's heirs reportedly owe German authorities more than 5 billion euros in inheritance taxes, potentially the largest such bill in the country's history, according to Manager Magazin. Thiele's assets were meant to be placed in a foundation to reduce tax risks, but it wasn't set up when he died, the magazine reported last month.
Thiele built an empire spanning real estate, industrials and agriculture after starting his career in 1969 at Knorr-Bremse AG, the brake-system manufacturer he turned into a global leader and publicly listed in 2018, with KB Holding retaining almost 60%. He also built a majority holding in Vossloh AG, a German maker of railcars and train equipment.