Long Island City Will Soon Be Home to New York's Biggest Battery
(Bloomberg) -- New York regulators approved plans to build the state's biggest battery system at an aging power plant along the East River in Queens.
The 316-megawatt system will be powerful enough to provide electricity to more than 250,000 households for up to eight hours at a clip, helping stabilize Consolidated Edison Inc.'s grid and curtail use of oil and natural gas, according to to a statement Thursday from the New York Public Service Commission.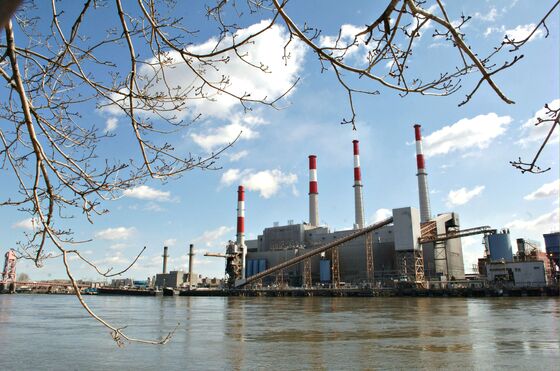 The lithium-ion system planned at the Ravenswood power plant in Long Island City will be built in three phases, with the first coming online in 2021. It's the latest in a series of massive energy-storage projects announced nationwide. The push comes as battery prices plummet, and officials harness the technology to smooth power flows on grids, displace gas plants that only run when demand peaks and incorporate more wind and solar energy.
"Energy storage is vital to building flexibility into the grid," New York State Public Service Commission Chair John Rhodes said in the statement.