Lockheed F-35s to Begin Flying Again After Crash Drew Suspension
(Bloomberg) -- The Pentagon has lifted a suspension on flights for most of Lockheed Martin Corp.'s F-35s after the jet's first crash prompted inspections of the fleet.
"After completing inspections, more than 80 percent of operational F-35s have been cleared and returned to flight operations," the Defense Department's F-35 program office said Monday in a statement. "All U.S. services and international partners have resumed flying with their cleared aircraft."
Flights had been suspended last week for inspections of a fuel line that investigators believe may have contributed to the crash of an F-35B, the Marine Corps model of the plane, near Beaufort, South Carolina, on Sept. 28.
Replacement fuel lines are available for about half of the remaining planes and others "are expected to be cleared for flight over the coming weeks," according to the statement.
Lockheed rose 1.5 percent to $332.66 at 10:13 a.m.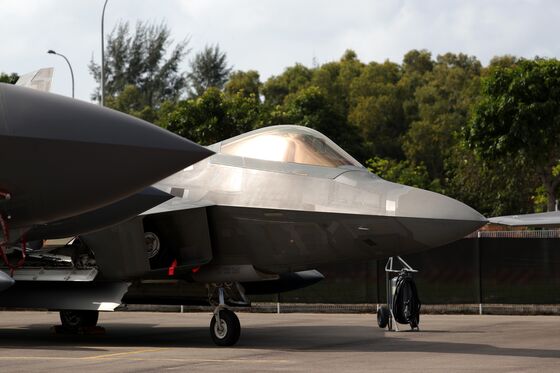 More than 320 F-35s are already operating from 15 bases worldwide, although the Pentagon and Lockheed continue to wrestle with resolving more than 900 deficiencies, including flaws in the plane's complex software. The F-35 is the costliest U.S. weapons system.