Lockdowns Lift But Infection Surge Still a Threat
Political leaders across the globe are surveying the smoking wrecks of their economies and trying to find a way to lift their virus lockdowns, allow citizens to leave their homes and get businesses up and running again. But when is the right time and under what conditions? 
With the constant threat of a second wave of infections and growing tensions between the U.S. and China over who is to blame for the global pandemic there are no easy answers, particularly as the jobless rate continues to rise. But there are lessons from past epidemics — like Ebola — to help shield vulnerable African countries, as well as business opportunities for those willing to lure companies away from Beijing while its trade war with Washington drags on.
Dig deeper into these and other topics with the latest edition of Weekend Reads.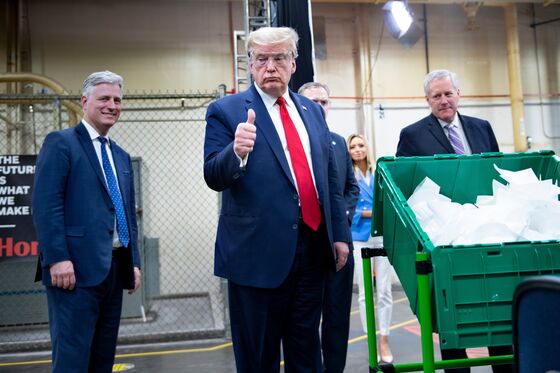 Lawsuits Against China Escalate Covid-19 Blame Game With U.S.
Trump has joined a chorus of calls for China to pay damages from the Covid-19 pandemic, as Sheridan Prasso explains. His remarks follow several bills proposed by Republican members of Congress seeking to strip China of its sovereign immunity protection in U.S. courts, potentially leaving Beijing open to billion dollar lawsuits.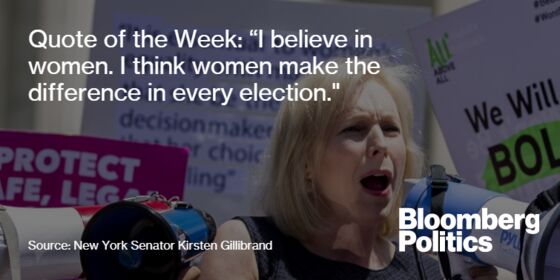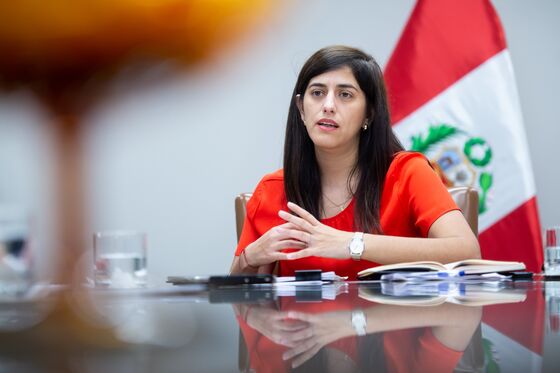 She's 35 and Finance Minister and Suddenly a Rock Star in Peru
Everyone calls her Toni. Mothers take selfies of her with their children, and street hawkers push bracelets into her hand as presents. Artists sketch her portrait and post them to social media. TV networks vie for interviews and run profiles asking, "Who is Maria Antonieta Alva? John Quigley profiles Peru's finance minister.
Why the U.K. Virus App Could Be Another Pandemic Misstep
The U.K. took its own route into a coronavirus lockdown, and now appears to be pursuing its own route out as well. As Suzi Ring and Robert Hutton explain, the government has developed a contact-tracing mobile-phone app that works differently from those favored by many other countries whose technology is supported by Google and Apple.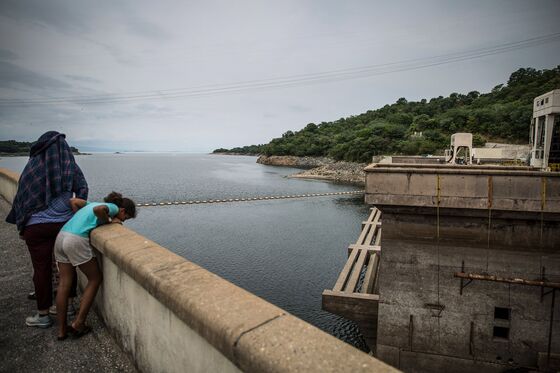 Jokowi's Make-or-Break Moment Maps Path for Asia's Next Star
As the pandemic challenges Indonesia like never before, President Joko Widodo's commitment to economic reform is being tested. As Karlis Salna explains, how quickly Indonesia recovers, and how authorities respond to the crisis, will determine if the nation can live up to its promise of becoming one of the world's biggest economies.
Trudeau's Liberal Ideals Now Face a Fundamental Challenge
The Canadian leader's transformation from social reformer to crisis manager was going well until now. But as Kait Bolongaro reports, news that one in four workers have either lost their jobs or seen their hours sharply cut since the virus hit likely quashed any sense of satisfaction. It's also potentially derailed the progressive agenda Trudeau had hoped to cement in his second term.
And finally ... HIV/Aids, Lassa fever, and tuberculosis are just some of the communicable diseases African health experts are used to dealing with, and many realized the danger of the coronavirus as soon as they saw cases rising in China and Europe. Yet it was the worst-ever Ebola epidemic that killed more than 11,300 people between 2014-16 that was instrumental in changing the response to health emergencies, as Pauline Bax, Michael Kavanagh, and Ougna Camara report.