Lloyds Names HSBC's Nunn as CEO to Replace Horta-Osorio
(Bloomberg) -- Lloyds Banking Group Plc poached HSBC Holdings Plc's Charlie Nunn to be its next chief executive, a choice that puts a wealth veteran at the helm of the British bank that's making a bigger push into managing money for individuals.
Nunn, 49, has been appointed to replace Antonio Horta-Osorio, according to a company statement Monday. Nunn is currently HSBC's chief executive of wealth and personal banking and is a former partner at McKinsey and Accenture.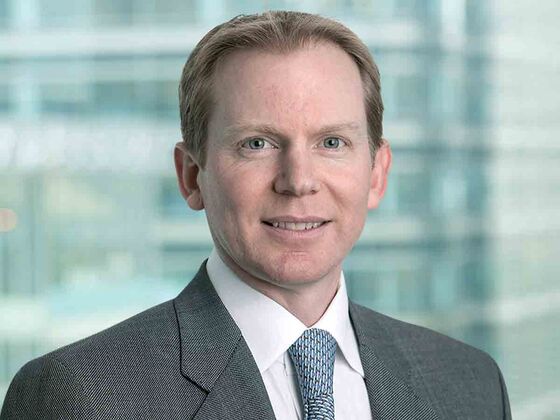 The appointment completes a leadership overhaul at Lloyds, which tapped former investment banker Robin Budenberg as its new chairman in July. Horta-Osorio, who had already announced plans to leave by the end of June 2021 after a decade in charge, pushed Lloyds into wealth management and insurance to diversify revenue.
"Nunn's extensive strategy experience will be a significant benefit to the board as it looks to set out and execute on the next stage of its strategic transformation plan," said analysts at Goodbody, adding that wealth and insurance are "likely to be a focal point."
Lloyds shares rose as much as 1.8% in early trading in London.
Nunn held a series of senior posts at HSBC after joining from consultancy firm McKinsey, where he was a senior partner. He quickly became a key lieutenant of former HSBC CEO Stuart Gulliver as he overhauled the lender in the wake of the 2008 global financial crisis.
He has recently been one of HSBC's top executives working on a fresh strategic overhaul, including restructuring the company's worldwide private banking operations. The division he runs generated nearly a third of HSBC's adjusted profits in the first nine months of the year.
"He has strong expertise in wealth and in digital, two areas which Lloyds has made a priority focus area," analysts at Citigroup Inc. said.
The British executive is "not one of the many speculated individuals to take the role," said Edward Firth, an analyst at Keefe, Bruyette & Woods, adding that having a successor in place early is a positive move.
The new CEO's start date is subject to agreement with HSBC, where his contract of employment contains a six month notice period and up to six months of post termination restrictions. If Horta-Osorio steps down ahead of Nunn's appointment, then Chief Financial Officer William Chalmers is expected to become acting CEO for the interim period.
Nunn will receive a basic salary of 1.13 million pounds and various share awards, although his maximum remuneration will still be about 20% lower than that of Horta-Osorio, Lloyds said in the statement. Horta-Osorio could earn as much as 7 million pounds this year, according to the lender's 2019 annual report.
Nunn will also get a "lost opportunity bonus" to replace awards he will forfeit by leaving HSBC. Budenberg requested that his own remuneration package also be reduced by a fifth, according to the statement.
The new boss is replacing one of Britain's best known executives. Horta-Osorio, a 56-year-old native of Portugal, is the longest-serving boss of a major bank in Britain. His pay package often stoked controversy even as he steered Lloyds to profitability and full private ownership after a bailout during the financial crisis.
HSBC said it has appointed Nuno Matos, who currently runs the lender's U.K. operation, to replace Nunn, according to an emailed statement Monday.