Greg Lippmann, Who Bet Against Subprime Mortgages, Buys a CLO Firm
(Bloomberg) -- Greg Lippmann, who famously bet against subprime mortgages before the financial crisis, is expanding his business in securitized corporate loans, the latest money manager to add firepower in one of the hottest debt markets.
LibreMax Capital, the hedge fund Lippmann co-founded in 2010, agreed to buy Trimaran Advisors, which manages about $3 billion of repackaged corporate loans known as collateralized loan obligations. Total consideration for the deal was $37.9 million, including accrued income and expenses, according to a statement from Trimaran's current owner KCAP Financial.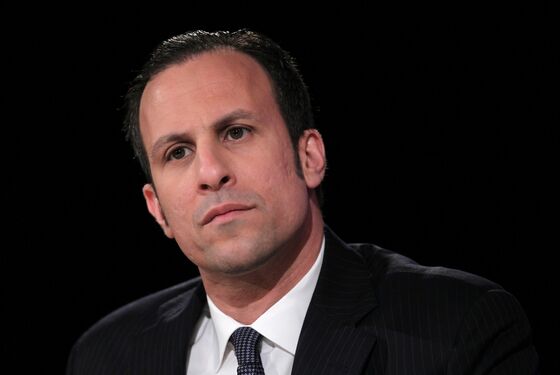 Lippmann, whose pre-crisis exploits were chronicled in Michael Lewis's 2010 book "The Big Short" and a 2015 film of the same title, has said corporate debt and equities will face the biggest pain when the next downturn comes. Companies have borrowed heavily amid ultra-low interest rates during the past decade, while consumers have taken on comparatively less debt, he said at a conference in May.
Money managers have been snatching up near-record amounts of CLOs this year, because the securities typically pay floating rates and offer relatively high yields. Some money managers are warning of risks in the instruments, because exuberance in the market for loans underpinning the deals could impair their recoveries in a downturn.
New York-based Trimaran Advisors oversees six CLOs, according to a separate statement from LibreMax. The CLO manager's current owner KCAP Financial is a business development company, a vehicle that buys stakes in or makes loans to small-to-midsize businesses.
"KCAP will renew its focus on middle-market lending while LibreMax is positioned to grow the CLO management platform," said Ted Gilpin, chief financial officer of KCAP.
Trimaran's chief investment officer and head of its CLO platform, Dominick Mazzitelli, will continue to lead the business after the deal's completion expected by year end.
Lippmann, a former Deutsche Bank AG trader, helped devise the mechanism used to bet against subprime mortgage debt. After co-founding LibreMax in 2010, Lippmann profited by buying the kind of mortgage debt he shorted during his time at the German lender.