Eli Lilly to Buy Prevail for $1 Billion in Parkinson's Push
(Bloomberg) -- Eli Lilly & Co. said it will buy Prevail Therapeutics Inc. for about $1 billion to gain gene therapies that treat neurodegenerative disease such as Parkinson's and certain forms of dementia.
At closing, Lilly will pay $22.50 per share in cash, which is more than 80% above the biotech company's closing price on Monday. Additionally, Lilly is including one non-tradeable contingent value right worth as much as $4 per share, to be paid upon the first regulatory approval of a Prevail product. That could bring the total price tag to as much as $26.50 per share.
Prevail's gene therapy program will create a new avenue for drug discovery and development at Lilly. The move marks the recent revival of interest in rare-disease treatments at big drugmakers. Earlier this week, U.K. drug giant AstraZeneca Plc bid $39 billion deal for Alexion Pharmaceuticals Inc., which makes treatments for a number of rare disorders.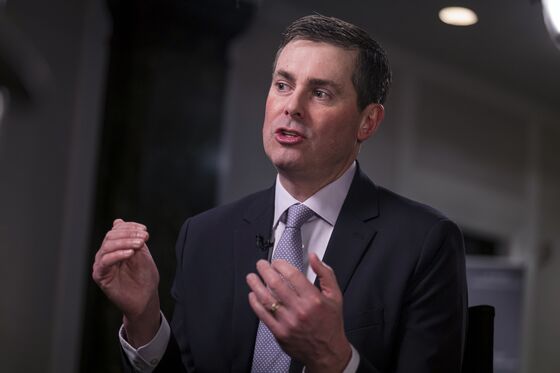 "We constantly scan the landscape for new modalities that could become important," Lilly Chief Executive Officer David Ricks said during an investor call on Tuesday. Gene therapies have been of "keen interest" given Lilly's continued work in neuroscience, Ricks added. "We became quite interested in companies like Prevail."
After taking a comprehensive look at the field, "it looked like a good entry point," Ricks said, noting that this won't be Lilly's final foray into the burgeoning field of gene therapy.
Shares of Prevail almost doubled, rising as much as 83% to $22.92 as of 10:18 a.m. Tuesday in New York. Lilly shares were up 2.2% to 161.40.
Indianapolis-based Lilly also updated its financial guidance, citing strong demand for key medicines. It said it now expects sales of $24.2 billion to $24.7 billion this year, up from a previous range that was $500 million lower. Earnings per share are expected to be $6.28 to $6.48, up 8 cents a share from the previous range.
For 2021, Lilly said it expects full-year revenue of $26.5 billion to $28 billion, and earnings of $7.25 to $7.90 a share.
Lilly, which received an emergency-use authorization from U.S. regulators for its coronavirus-fighting monoclonal antibody treatment, said it expects $1 billion to $2 billion in revenue from its broader portfolio of coronavirus drugs in 2021.
That assumption is based on current supply agreements, primarily for its monoclonal antibody, and does not factor in the potential for additional government purchases or stockpiling efforts, according to Chief Financial Officer Joshua Smiley.
The company anticipates spending an additional $400 million throughout the year on coronavirus-related research and development.
Smiley told investors Tuesday that Lilly expects newly-authorized Covid-19 vaccines to return market dynamics to a state of normalcy come the second half of 2021. Before then, however, Lilly will continue to face an unfavorable demand impact on its products amid the pandemic. The drug giant will also see a $100 to $200 million headwind due to increased unemployment, he said.