Lazard Would Consider Bids for Asset Manager at Right Price
(Bloomberg) -- Lazard Ltd. Chief Executive Officer Ken Jacobs said that while he wants to hold on to the company's $240 billion asset-management division, he'd consider a sale if the price were right.
Jacobs said there are many similarities between Lazard Asset Management and OppenheimerFunds, a unit of Massachusetts Mutual Life Insurance Co. that's being sold to Invesco Ltd. for about $5.7 billion. Lazard's money-management business could attract bidders as well, he said.
"If there were interests at similar valuation levels, we of course would take it seriously," the CEO said on a conference call with analysts Thursday. The investment bank was the sole adviser to MassMutual on the OppenheimerFunds sale. "As a result of that, we know the competitive landscape, the factors driving the transaction intimately."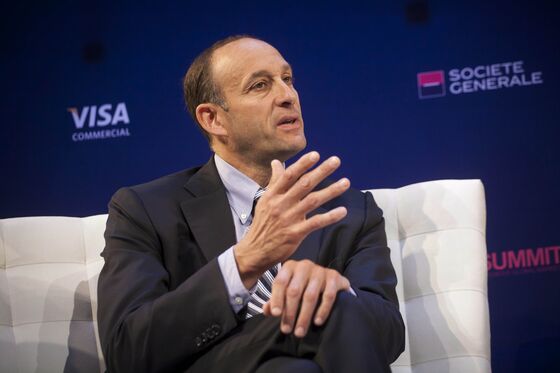 There are important differences in the two businesses, Jacobs said. Lazard clients are mostly institutions, while OppenheimerFunds serves the retail market and was therefore able to find more opportunities for cost savings through a transaction with a rival.
Difficulties finding cost synergies would make it harder for Lazard to fetch about $6 billion by selling the business, Buckingham Research Group analyst Jim Mitchell said in a note to clients. However, he said, the benefits to Lazard of being "open to strategic alternatives" for the asset-management business "could be substantial" for the firm.
Lazard is the No. 8 adviser on mergers and acquisitions globally this year, according to data compiled by Bloomberg. Despite record levels of deal activity so far this year, the firm's shares have slumped more than 20 percent, a bigger drop than its publicly traded rivals have experienced. The asset-management division has more than a fifth of its funds allocated toward emerging-market equities, which have been pressured this year amid global turmoil and investor aversion to riskier assets.
"These two businesses have been together a long period of time, and through multiple market cycles," Jacobs said. That has been "generating a lot of benefits for both businesses and, frankly speaking, for the firm as a whole."