Lazard CEO Expects Continued Slowdown for Mergers in China, U.K.
(Bloomberg) -- Lazard Ltd. Chief Executive Officer Ken Jacobs said the road ahead could be bumpy for mergers and acquisitions abroad, even while he sees continued momentum in the U.S.
"Until we see some resolution to the trade talks with China, we're going to see hesitancy," Jacobs said Tuesday in a telephone interview after the company announced fourth-quarter results. In the U.K., cloudy prospects for Brexit talks mean "this year is going to be a slower year."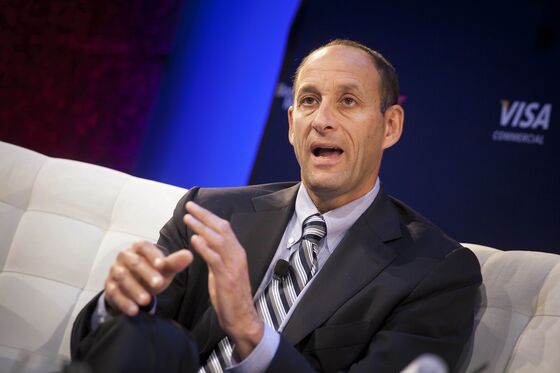 Lazard posted record results for business tied to M&A, following rivals such as Evercore Inc. that have been benefiting from a multiyear boom in dealmaking. Jacobs's team advised on transactions including Cigna Corp.'s roughly $67 billion acquisition of Express Scripts Holding Co., which was completed in the fourth quarter, and IBM's $33 billion agreement to buy Red Hat Inc., the world's second-largest technology deal ever.
Lazard generates about half its revenue from the money-management business, where it was little changed at $1.24 billion for the year, according to a company statement. After assets under management slid 14 percent to $215 billion in 2018 amid turbulent markets, Jacobs said inflows have climbed this year by almost $700 million so far this year.
Blair Effron, CEO of Lazard rival Centerview Partners LLC, echoed the concern about cross-border dealmaking. He said corporate executives are telling him "don't think about Europe" for mergers until more of the continent's uncertainties are resolved. The outlook for M&A globally is "just fine," Effron said in a Bloomberg Television interview Monday.