LafargeHolcim Emerges From Messy Merger With U.S. Deal
(Bloomberg) -- ​​​​​LafargeHolcim Ltd. is buying Bridgestone Corp.'s Firestone Building Products unit for $3.4 billion as the cement behemoth turns the page on years of restructuring that followed its creation in 2015.
The transaction will expand LafargeHolcim into the roofing business in the U.S., its largest market, Chief Executive Officer Jan Jenisch said in a statement Thursday. The company also aims to broaden the asset's reach to Europe and Latin America.
Jenisch, hired in 2017 to clean up the botched Swiss-French merger of Holcim Ltd. and Lafarge SA, had to slash costs and sell assets in Southeast Asia to salvage the transaction. The ex-CEO of chemical and roofing-membrane maker Sika AG is now returning to his earlier stomping ground and pitting LafargeHolcim against his former employer in some markets.
"After strong cost savings and portfolio restructuring over the last years, we are encouraged by this growth initiative," said Martina Oetiker, an analyst at Bergos. "This might change the narrative of current management from a cost-saving story towards a consolidation story."
Shares rose as much as 2.2% in Zurich trading, after rising 5.1% on Wednesday.
The acquisition reduces the company's exposure to emerging markets, while expanding the solutions and products unit created in 2018. The global flat-roof market is worth about $50 billion with high growth in the repair and refurbishment segment as homeowners look to add energy-saving insulation and switch to more sustainable materials.
Cie. de Saint-Gobain SA said today sales of its building products in the fourth quarter were significantly ahead of target, sending its shares as much as 10% higher. Most markets were upbeat, the French company added.
Once the deal closes in the first half, LafargeHolcim will have a $6 billion position in the U.S. at a time of resilient homebuilding. U.S. housing starts have bounced back from an initial Covid-19 dip. It expects the asset to contribute to earnings-per-share from the first year.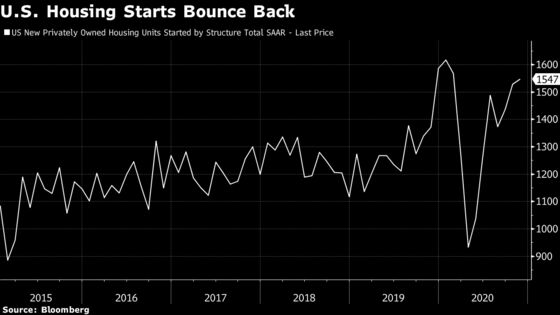 Jenisch said that he still sees room for bolt-on acquisitions as part of the company's growth plans.
"The debt level is at a very solid level and we will keep it there and basically grow now," the CEO said on a call.
LafargeHolcim will issue bonds "in due course" to finance the deal, Chief Financial Officer Geraldine Picaud said. The deal will be financed using cash and debt equally, according to Jenisch, who added that the company doesn't plan to issue any hybrid bonds.
Bloomberg News previously reported that LafargeHolcim and Bridgestone were in advanced talks. The unit was expected to fetch more than $2.5 billion, people familiar with the matter had said.
What Bloomberg Intelligence Says:

LafargeHolcim's acquisition of Bridgestone's Firestone Building Products unit for the value of $3.4 billion changes the route of its business and adds diversification. The high price being paid and the ambition to achieve $110 million in synergies a year, over two years, is questionable when the company has so much to invest in the decarbonization of its core business.

-- Sonia Baldeira, analyst

Click here for the research
LafargeHolcim was advised by Citigroup Inc. while Bridgestone worked with Goldman Sachs Group Inc.