La Nina Forecast to Persist Through May Before Fading Away
(Bloomberg) -- La Nina could linger for at least four more months before the phenomenon blamed for South American droughts, milder weather in the U.S. South and heavy rainfalls across the Pacific Northwest starts to fade.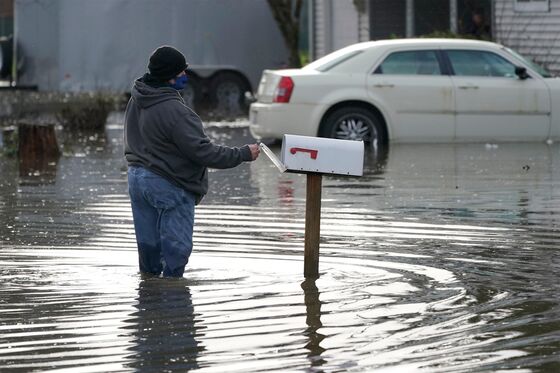 There's a 57% chance La Nina will vanish by July, as ocean temperatures across the equatorial Pacific lift back closer to normal, according to the U.S. Climate Prediction Center. Until then, the event that's marked by cooler waters across parts of the Pacific will likely continue through at least May.
This is the second year in a row that La Nina has taken hold across the globe. Of the 12 La Ninas that have developed since 1950, eight turned into "double-dip" events, according to a blog post by Emily Becker, a scientist with the Climate Prediction Center. Two even lasted into a third year.
There is a 30% chance La Nina could return between August and October, though the reliability of such predictions is lower during the Northern Hemisphere's spring -- a period forecasters refer to as the "spring barrier."