Kuehne Weighs Blockbuster M&A as Logistics Firms Consolidate
(Bloomberg) -- Kuehne + Nagel International AG, the world's largest container shipper, said it's seeking an acquisition that would transform its business as a wave of consolidation sweeps the global logistics industry.
The Swiss company is targeting bigger deals to tap new markets and add cutting edge freight-processing systems that would protect it from disruptive technology, according to Chief Executive officer Detlef Trefzger.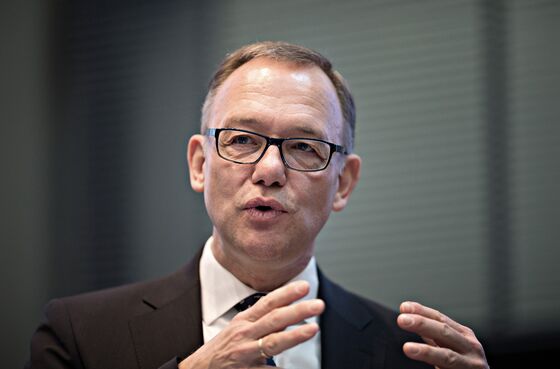 "We're looking for transformational elements," Trefzger said in interview in Frankfurt. "I can imagine a large deal primarily to add technological competencies, or a deal with a strong focus on Asia." The company's balance sheet would provide sufficient firepower for a major purchase, he added.
The freight-forwarding industry has entered a period of dealmaking as French container line CMA CGM seeks to buy Switzerland's Ceva Logistics AG for $1.7 billion after Ceva rejected a bid from its Danish rival DSV A/S. Shares of Panalpina Welttransport AG, which is also Swiss, have meanwhile jumped on news that its chairman, seen as a hindrance to a sale, will step down.
Like most players in the highly fragmented forwarding sector, Kuehne + Nagel has previously limited itself to bolt-on deals, of which the purchase of New York-based Quick International Courier, a specialist in time-critical shipments for healthcare and aviation companies, is the most recent.
When asked about Panalpina, Trefzger said Kuehne, which employs 79,000 people and has a market value of 16 billion francs ($16 billion), is looking at all opportunities, without naming specific targets.
Shares of Panalpina rose as much as 3.5 percent and later traded 2.8 percent higher at 134.70 francs as of 3:09 p.m. in Zurich. Schindellegi-based Kuehne + Nagel was priced up 0.6 percent.
While Panalpina would add size, the CEO says he's equally interested in deals that would advance automation and digitalization amid concern that an upstart player could threaten his company's business with breakthrough technology. That's especially true since forwarders own few assets, instead booking space in container ships, freighter aircraft and trucks, and leasing warehouses.
Kuehne + Nagel's supply-chain arm, which runs warehouses, is equipping staff with smart glasses, voice-command tools and drones that speed stocktaking in Utrecht, Netherlands, and such advances are set to continue, Trefzger said.
"We're eagerly working on developing the silver bullet that will change the industry," he said. "We've always been the leader in innovation."
The company, majority-owned by German billionaire Klaus-Michael Kuehne, is targeting growth at twice the market rate, partly through a focus on high-margin activities such as transporting batteries for electric cars, which are classified as dangerous goods and require special training and licenses.
Trefzger expressed optimistic about future demand, despite obstacles posed by trade wars and new tariff barriers. "Employment is very high in many countries, disposable incomes are rising and consumer confidence is strong," he said. "The world is still in growth mode."