Dutch Carrier KPN Ends Brief Experiment With Foreign Leadership
(Bloomberg) -- When Royal KPN NV picked Italian-Colombian Maximo Ibarra as its first non-Dutch chief executive officer, some investors saw it as a precursor to foreign expansion.
Two years on, the phone company's experiment with international leadership has come unstuck after Ibarra quit early and its top pick to replace him -- Belgian executive Dominique Leroy -- became embroiled in a share-dealing probe. A day after dropping her, KPN named Chief Operating Officer Joost Farwerck, a Dutch company veteran, to the top job.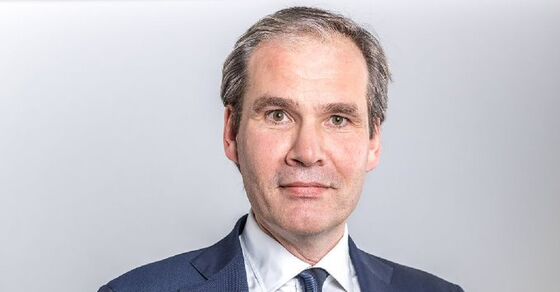 Farwerck looks like the safe option for KPN's Supervisory Board Chairman Duco Sickinghe, and suggests any foreign growth ambitions the company may have entertained are over for now.
Ibarra came with a track record of integrating large companies and had ambitions to put KPN back on the acquisition trail to give it the kind of scale enjoyed by other former national telecom monopolies. That didn't happen and he quit in June to lead Comcast Corp.'s Sky Italia.
Sickinghe then turned to Leroy, the CEO of Belgian carrier Proximus SADP and the most senior woman in European telecommunications, to replace Ibarra. He backtracked on Monday following media reports that police had conducted searches of her home in relation to an investigation over possible insider trading. Leroy said the timing of her departure for KPN had nothing to do with her decision to sell the stock of her former employer.
Speaking to reporters on Tuesday, Sickinghe said the company had faced "unexpected challenges" in its CEO search. Leroy, who has already left Proximus, will receive compensation for certain expenses and time she invested in KPN since she was picked for the job, a KPN spokeswoman said.
KPN shares were down 1% as of 9:59 a.m. in Amsterdam.
Farwerck has been with KPN since 1994 and has relatively little international experience. The 54-year-old will have to continue cutting costs and find fresh revenue streams since consolidation in the industry hasn't been enough to ease competitive pressures in KPN's home market.
Chris Figee, who is currently chief financial officer at Dutch insurer ASR Nederland NV, will replace Jan Kees de Jager as CFO in February, the company said Tuesday.