KKR's Bae and Nuttall Each Receive $75 Million in Stock Awards
(Bloomberg) -- KKR & Co. awarded Joe Bae and Scott Nuttall about $75 million each as part of their promotions to co-chief executive officers.
Bae, 49, and Nuttall, 48, each received 1.15 million shares of KKR Holdings LP, which are equal in value to the parent's common shares, according to regulatory filings Tuesday. They were awarded Friday, when the stock closed at $65.51. The majority of the shares vested immediately, and the rest will vest on Oct. 1, 2022, the filings show.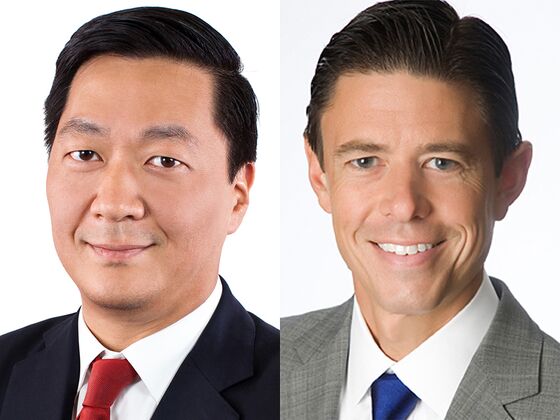 A spokeswoman for New York-based KKR, declined to comment. 
Bae and Nuttall succeeded KKR founders Henry Kravis, 77, and George Roberts, 78, who will remain executive co-chairmen. Roberts and Kravis are worth $11 billion and $10.7 billion, respectively, according to the Bloomberg Billionaires Index.
KKR's leadership changes follow similar moves at rivals Carlyle Group Inc. and Apollo Global Management Inc. Blackstone Inc. is a holdout, with CEO Steve Schwarzman still at the helm of the world's largest alternative-asset manager.