Kim Has a Game Plan - Meet Donald Trump Alone
Kim Jong Un may have his own art-of-the-deal game plan at next week's meeting with the U.S. president in Vietnam: Get Donald Trump in a room alone.
Ever since their landmark summit in Singapore last year – Trump said he and Kim "fell in love" – the North Koreans have preferred dealing directly with the president. As Nick Wadhams reports, U.S. officials fear Trump may make concessions on the fly if Kim offers something that sounds good at the moment.
In Hanoi, administration officials worry about the fate of some 30,000 U.S troops in South Korea. Kim could seek to exploit Trump's distaste for overseas deployments to win a commitment to withdraw some or all of them as part of a denuclearization accord.
Since his real-estate days, Trump has relished the intimacy of the one-on-one chat to cut the best deal. Some of his closest aides fear that's precisely what Kim is counting on in order to set Trump up.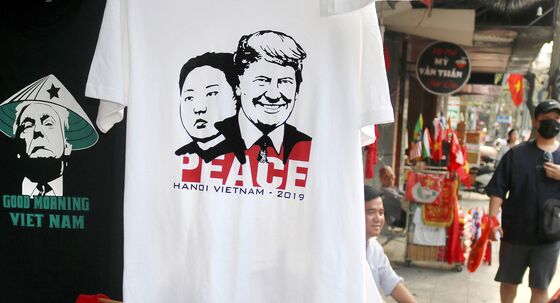 Brexit showdown | Theresa May is struggling to get what she needs in Brexit talks and has been warned not to expect a breakthrough this weekend at a summit in Sharm el Sheikh. That increases the chances of a showdown vote in parliament on Wednesday when lawmakers could force her to delay Brexit as a way of avoiding a catastrophic no-deal departure.
Venezuelan power struggle | President Nicolas Maduro last night ordered the complete closure of the land border with Brazil and said he was also considering shutting the frontier with Colombia. The government and the opposition are gearing up for confrontation this weekend over donated food and medicine destined for Venezuela that is currently stockpiled in neighboring Colombia, Brazil and Curacao.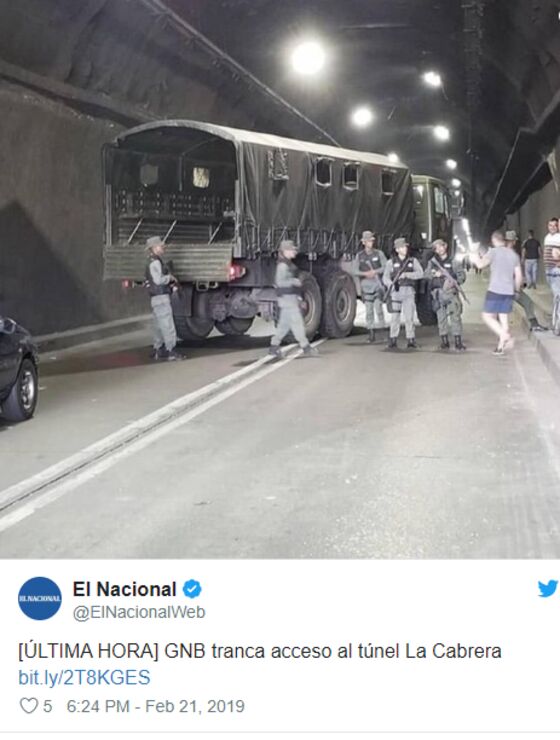 Rollback rut | Task forces Trump created to much fanfare two years ago as slayers of U.S. government regulations have almost entirely disappeared, Bloomberg Government reports. The most significant rollback efforts have been overruled by courts, and the whiplash has frustrated companies, with one former administration official citing "a real sense of exhaustion from the private sector" about regulatory unpredictability.
Conviction politics | Ilan Shor's conviction for involvement in a $1 billion bank fraud in Moldova is unlikely to stop him from getting elected in parliamentary elections this weekend, Marc Champion reports. Free on bail while he appeals, the Israel-born businessman promises to make Moldova "a flourishing state in union with Russia.'' His campaign goes to the heart of a country hollowed out by corruption that the EU once saw as a model reformer.
Poverty trap | For many Nigerians, casting ballots in tomorrow's general elections takes a back seat to a more pressing task: the hunt for food. Africa's biggest oil producer now has more impoverished people than any nation on Earth and six people fall into extreme poverty every minute, according to The Brookings Institution. "I haven't seen food to eat," says Abdul Edosa, 30, who sleeps under a bridge. "Is voting going to be my priority?"  For photos from Lagos, see this week's Political Focus slideshow. 
Trump will meet with China's top trade negotiator today in Washington as the U.S. tries to forge a preliminary deal with its biggest economic rival before a March 1 deadline.

Democrats will have a fresh shot at winning a U.S. House swing district in North Carolina after the state elections board ruled November's results were tainted by fraud and ordered a new vote.

The U.S. plans to leave a contingent of about 200 "peacekeeping" troops in Syria even after Trump's ordered withdrawal, the White House said yesterday.
And finally… Israel launched the world's first privately-funded mission to the moon, lifting off aboard one of Elon Musk's SpaceX rockets. If all goes well, the $100 million Beresheet (Hebrew for "Genesis") spacecraft will land on April 11 and make Israel only the fourth nation to reach the moon, after the U.S., Soviet Union and China. Meanwhile, Japan's space agency landed a probe on an asteroid orbiting between Earth and Mars to gather dust samples.