Kenya Airways Seeking More Sway in Alliance With Air France-KLM
(Bloomberg) -- Kenya Airways Plc is looking to renegotiate a 24-year long partnership with Air France-KLM to gain more control over their cost and revenue-sharing deal and the ability to make agreements with other airlines.
The partly state-owned company has removed all staff that came from the European airline, including Chief Operations Officer Jan de Vegt, and replaced them with local employees, Chief Executive Officer Sebastian Mikosz said in an emailed response to questions. The existing arrangement allowed the carriers to pool resources and gain easier access to their respective territories through joint ticket sales.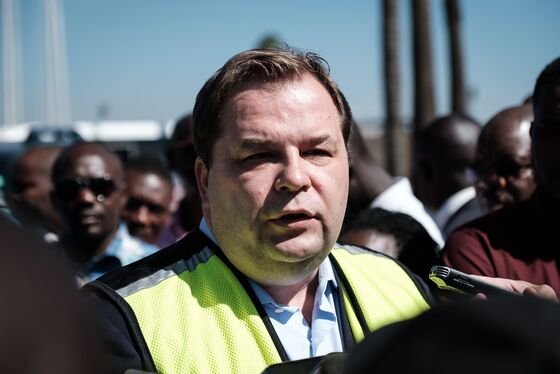 "We are working towards revamping our joint-venture agreement between KQ and Air France-KLM, adapting and simplifying the scope and activities around it," Mikosz said.
Air France-KLM has agreed to help design "a new joint-venture model to be implemented by 2020," a spokeswoman for the Paris-based airline said by email. The original deal only included KLM, with Air France joining last year.
Easing ties with the French-Dutch group will allow KQ -- as the airline is known -- to seek additional partnerships with carriers such as Deutsche Lufthansa AG and the British Airways arm of IAG SA, according to an internal document seen by Bloomberg.
The renegotiation between Kenya Airways and Air France-KLM comes as the Kenyan government considers whether to fully nationalize the airline after losses tripled in the first half of the year. Lawmakers have already rejected the carrier's bid to help run the nation's biggest airport, a move management said would help restore profitability.
The state became Kenya Airways's biggest shareholder following a bailout in 2017, which cut Air-France-KLM's stake to 7.8%.
READ: Kenya Airways Loss Widens Amid Plans to Nationalize Carrier
Kenya Airways should be allowed to bid for partnerships with other European carriers without being blocked by Air France-KLM's "exclusive agreements and interference," according to the internal document. The paper also highlighted losses and disagreements over destinations as reasons for a rethink.
"The original joint-venture principles have gradually been overloaded with additional routes and agreements for services that created complexity," the document said. That's created "a lack of trust, for example on the revenue management, pricing and sales side."