Julius Baer's Record Profit Marred by Lower Interest Rates
(Bloomberg) -- Julius Baer Group Ltd. posted sharp trading gains after the coronavirus roiled markets, while a drop in interest income prompted concerns about the longer-term profit outlook.
The Swiss bank saw net interest income decline by 19%, driven by a steep drop in U.S. interest rates. That offset a trading surge that boosted first-half net income by 43% to the highest ever.
The earnings give a first indication of how the world's biggest wealth managers have fared as the coronavirus whipsawed markets, with UBS Group AG and Credit Suisse Group AG reporting over the next week. Julius Baer Chief Executive Officer Philipp Rickenbacher said he expects the trading boost to continue into the second half.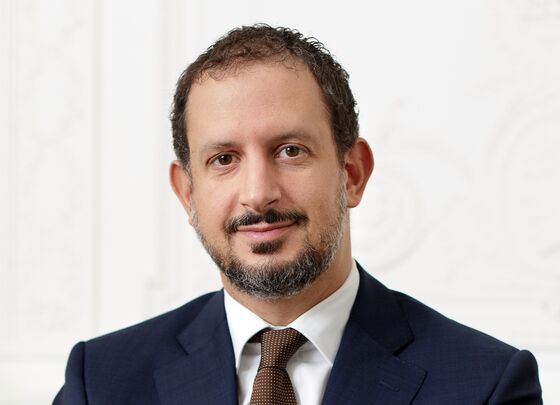 "There are a few ingredients in the second half that can truly drive volatility," he said in an interview with Bloomberg TV. "There is going to be stimulus in the market, there is going to be political uncertainty."
Julius Baer was trading down 3.8% as of 12:26 p.m. after falling as much as 6.3% earlier. The stock has declined 17% this year.
Rickenbacher, less than a year into the job, has pledged to focus on profitability and boost the bank's reputation after a decade of breakneck growth under former boss Boris Collardi was followed by the Swiss regulator investigating Julius Baer's Latin America operations.
The CEO is now reviewing the bank's footprint after already announcing plans to eliminate 300 jobs this year. Two months ago Julius Baer said it agreed to sell its Bahamas operations and has hinted there may be more to come.
Julius Baer's targets through 2022 look too optimistic, especially the cost-to-income ratio, Citigroup Inc. analysts including Nicholas Herman wrote in a note, saying consensus downgrades are likely on lower net interest income and recurring fees.
The bank said its gross margin jumped to 93 basis points from 83 basis points a year earlier. Assets under management rose to 402 billion francs at the end of June compared with 392 billion at the end of April.
Julius Baer is targeting a cost-income ratio of 67% or lower over the next three years, and an adjusted pretax margin of 25-28 basis points over the same time period.