Julius Baer CEO Rewards Investors With First Buyback in 8 Years
Julius Baer Group Ltd. announced its first share buyback in eight years as Chief Executive Officer Philipp Rickenbacher rewarded investors for sticking with the bank through two years marked by compliance concerns and sliding returns.
The Swiss private bank presented investors with a mixed bag for the first 10 months of the year, announcing the 400 million Swiss franc ($404 million) buyback while also saying it would book a writedown on its Kairos wealth-management unit in Italy. Net new money for the period was slightly less than 3%, dipping further below a medium-term target.
Still, analysts at Citigroup Inc. said the message was broadly positive.
"While underlying results are weaker than what we and consensus had expected, the buyback and use of excess capital will be well received," analysts Nicholas Herman and Andrew Coombs wrote in a note to clients. Cost control was also better than expected, they wrote.
Rickenbacher is exploring growth opportunities and seeking to put his own stamp on the business after taking over from Bernhard Hodler in September. Like its peers in Europe, Julius Baer is contending with low interest rates, sluggish economies and trade uncertainties that are keeping some investors on the sideline.
Assets under management rose at the end of October to 422 billion francs from 412 billion francs as of June 30. Outflows at Kairos will lead to a charge of 90 million euros ($100 million), the bank said. Group inflows were also hurt by negative interest rates and clients exiting due to a bank-wide compliance program.
"Asset gathering saw solid momentum in our core markets, although it was partly offset by anticipated temporary headwinds and disappointing outflows from Kairos funds," Rickenbacher said in the statement.
The shares jumped as much as 3.4% and later pared gains to trade up 1.1% as of 11:03 a.m. in Zurich.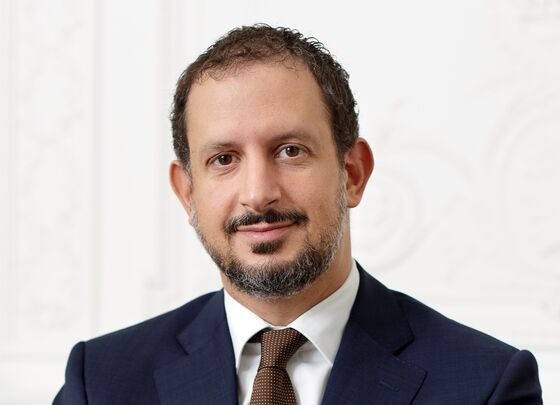 Julius Baer was hit in September by the departure of a group of investment managers from Kairos, who left to start a new equity hedge fund. Baer had explored selling the business but said in late August that it planned to retain ownership. Assets under management at the unit dropped by almost 29% to 8.4 billion francs this year, the bank said.
In his first major shakeup, Rickenbacher cut the number of top executives last month and increased the power of key managers.
The bank is focusing on growth after years under the shadow of a Swiss regulatory probe into its Latin America business and a wide-ranging compliance program known as Atlas. Julius Baer plans a rapid expansion in Latin America to double assets in the region, challenging more established rivals, Americas chief Beatriz Sanchez said in an interview earlier this month.
In a tough period for Europe's banks and asset managers, Credit Suisse Group AG gave downbeat outlook last month, saying the U.S.-China trade dispute will lead to more cautious spending and investment decisions. UBS Group AG said market conditions in the last few quarters have been very challenging.