JPMorgan Says Higher Pay Will Pull Expenses Up Next Year
(Bloomberg) -- JPMorgan Chase & Co.'s expenses will probably climb in 2022 as a surging investment-banking business and other revenue gains translate into higher compensation costs.  
"We pay for performance," Chief Financial Officer Jeremy Barnum said on a conference call with analysts Wednesday. "Realistically, expenses are going to be up next year." 
Even so, compensation growth has been lower than some analysts expected, and as capital markets normalize from a fever pitch in recent quarters, bankers in that business will see pay follow suit, Barnum said.
Dealmakers at the nation's largest bank by assets wrapped up a blockbuster third quarter, with advisory revenue at an all-time high. At the same time, wage inflation is hitting the New York-based bank both in its retail operations and among the ranks of its investment bankers.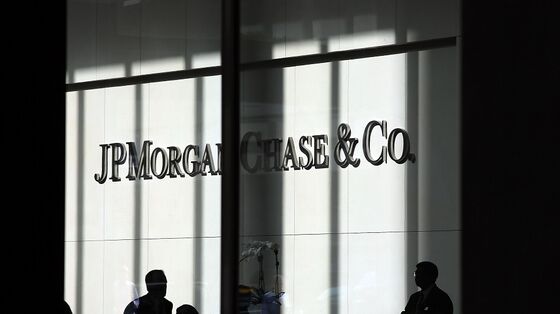 Wage hikes kicked in for some of the firm's entry-level employees at the retail level last month, while the firm announced raises for junior analysts earlier this year.
Even with the acknowledgment that labor inflation will be an issue, Chief Executive Officer Jamie Dimon sounded sanguine on supply-chain issues and emphasized the bank's balance sheet would give it the flexibility it needed to combat economic headwinds.
"You can have good growth with some inflation," Dimon said. "That's OK."