JPMorgan Forms New Wealth-Management Group Under Kristin Lemkau
(Bloomberg) -- JPMorgan Chase & Co. folded some of its wealth-management operations into a new unit focused on advising clients with up to $10 million in net worth.
Kristin Lemkau will become chief executive officer of the business, U.S. wealth management, and report to Gordon Smith, head of the consumer bank, the company said Wednesday in an internal memo seen by Bloomberg. The Chase Wealth Management and J.P. Morgan Securities operations will become one unit with $400 billion in assets, which will also include digital wealth management and the You Invest team, according to the memo.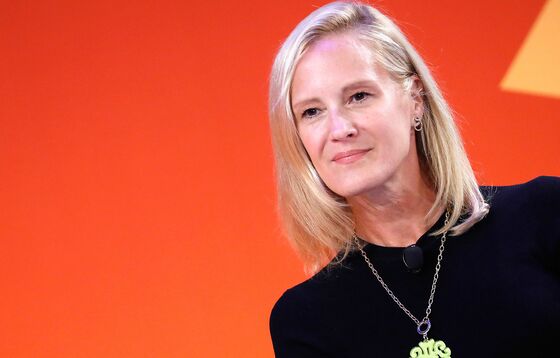 JPMorgan has been trying to boost its share in the business of advising high-net-worth individuals, where it has just 1% of the market, according to a February presentation.
"The wealth-management industry is going through unprecedented change with digitization, consolidation, moves to passive and robos, and fierce competition," Smith and Mary Erdoes, CEO of asset and wealth management, said in the memo. "We will more aggressively invest in building better technology and advisor tools, hiring more advisors, creating digital capabilities, and stepped up marketing to accelerate growth."
The company also named David Frame head of the U.S. private bank, reporting to Erdoes.
Dow Jones reported the changes earlier Wednesday.