JPMorgan Boosts Pay for More Staff as Talent Battle Deepens
(Bloomberg) -- JPMorgan Chase & Co. raised the stakes in Wall Street's intensifying battle for talent, expanding a previously announced pay increase to a broader range of staff as rivals across the industry pay up to hold on to their lowest-level analysts.
Junior sales, trading and research analysts across JPMorgan's corporate and investment-banking unit are now in line for raises, a person familiar with the matter said, just weeks after the Wall Street bank boosted pay for its low-level investment bankers.
The moves reflect the red-hot market for banking analysts as well as burnout in the industry, where many young employees have complained about being over-worked amid record levels of deal flow. In another example Monday, Jefferies Financial Group Inc. is raising salaries for its first-year analysts in the U.S. by 30%, matching raises announced last week by Goldman Sachs Group Inc. and placing pay for both firms' young bankers ahead of Wall Street peers at $110,000. Wells Fargo & Co. is also raising salaries for some positions in its corporate and investment bank, a spokeswoman said.
The pay-raise frenzy got started in March, when a group of 13 first-year analysts in Goldman's investment-banking division sparked an uproar when they laid bare the rigors of Wall Street life in a presentation detailing 100-hour work weeks and strains on health. In the aftermath, most major firms have increased starting wages for their investment-banking analysts and pledged to improve the work-life balance of junior staff.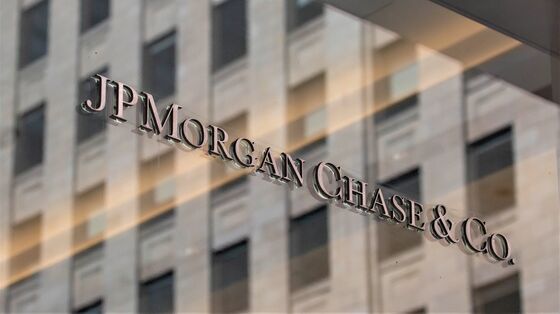 At JPMorgan, first-year sales, trading and research analysts will now get $100,000, up from $85,000, according to the person, who asked not to be identified discussing private compensation policies. Pay for second-year analysts will go to $105,000 from $90,000, and $15,000 raises are also in store for third-year staff, who will be paid $110,000, the person said. The changes take effect in February, the person said.
"There's a lot of poaching going from the banks at the moment," said Jason Kennedy, chief executive officer of recruiting firm Kennedy Group. "Some of the better banks are losing staff to the buy side. So then they're going to their competitors and poaching from them. It's becoming a vicious circle."
Jefferies will now pay junior bankers $110,000, up from $85,000, according to a person familiar with the matter. Second-year analysts and associates, those in their third year, will see compensation rise to $125,000 and $150,000, respectively.
Those raises take effect immediately and will be applied retroactively to July 1. Bonuses at Jefferies are still set to be paid out this month, according to the person, who asked not to be identified discussing pay policies.
Wells Fargo is raising base pay for certain client-facing positions in its corporate and investment bank to "remain competitive and aligned with market practices," the spokeswoman said, declining to give amounts. Insider reported the measure earlier.
Pay consultants and Wall Street head hunters say banks that haven't yet announced major pay raises may be forced to fall in line with the $110,000 new normal in order to remain competitive. Firms such as Morgan Stanley, Barclays Plc, Citigroup Inc. and Deutsche Bank AG, which raised their first-year banker pay to $100,000 earlier this summer, may need to make up for the discrepancy in other ways.
"They'll pay them a little bit more on the bonus," Kennedy said. But banks will keep pay "as is for now and then probably match it next year."
Evercore Inc.'s first-year analysts will also receive compensation of $110,000 starting in the summer of 2022, according to offer letters sent to future bankers starting work next summer, Business Insider reported. A spokesman for Evercore declined to comment.