JPMorgan Brazil Executive Urges Race Be Added to ESG Scores
(Bloomberg) -- Corporations must be more transparent about diversity in their ranks to help investors recognize those with sub-par inclusion practices, according to JPMorgan Chase & Co. Brazil executive director Gilberto Costa.
Relying on data about a company's environmental, social and governance policies isn't enough, Costa said in an interview, urging that racial-equity metrics be included in ESG scores as well.
"It's the only way to move the needle," said Costa, who is one of JPMorgan's most-senior Black executives in Brazil and runs the firm's private-banking operations in the nation. "Clear action to fight race inequality from an ESG standpoint is urgent."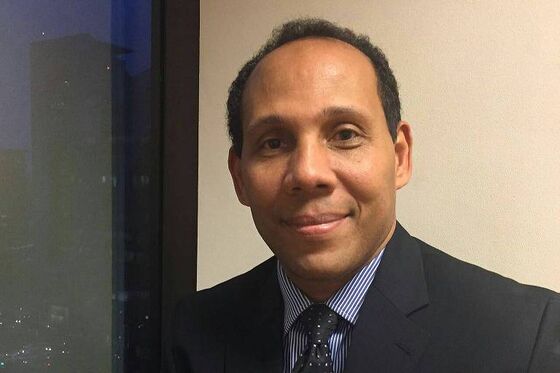 Many investors are already making their voices heard on the topic. Shares of Carrefour SA's Brazilian unit, Atacadao SA, led losses on the Ibovespa index on Nov. 23 after security guards at one of the food retailer's stores beat a Black man to death, leading to street protests across Brazil.
About 13% of JPMorgan's U.S. workforce is Black and 20% is Hispanic, 2019 figures on the company's website show. Among top executives, 4% are Black and 5% Hispanic. The bank said tracking ethnicity outside of the U.S. is limited. About 13% of the U.S. population is Black and Hispanics make up almost 19%, according to the Census Bureau.
JPMorgan last year committed billions of dollars to help advance racial equity, including a pledge to underwrite home loans for Black and Latinx borrowers in the U.S. and changes to how its own executives' progress on diversity is evaluated. Chief Executive Officer Jamie Dimon said it was "long past time that society addresses racial inequities in a more tangible, meaningful way."
Costa, 51, is trying to bring the diversity discussion to investors and pension funds in Brazil, while also helping JPMorgan develop educational programs to attract more professionals from diverse backgrounds to banks and hedge funds.
Many Black Brazilians struggle to get a good education because they can't afford the best schools, said Costa, who is Brazil co-chairman of JPMorgan's Black Organization for Leadership Development. "They don't speak other languages because they can't pay for English or Spanish courses," he said. "They usually come from low-income communities like I did."
Among the 10% of the Brazilian population with the lowest income per capita, 75% are Black, according to the national statistics bureau.
The JPMorgan Chase Foundation started a program in 2018 to offer financial training to young Black students, in conjunction with the historically Black college Zumbi dos Palmares, Brazil's bank federation Febraban and Anbima, the capital-markets association. The program has trained almost 300 students. This year, JPMorgan is joining LIFT, an organization that provides mentoring and English training for low-income students from Sao Paulo.
The bank this year started a two-year program for 11 young Black employees, including seven women, who will rotate through different businesses at the company to broaden their skills and benefit from mentoring programs. They are mostly junior executives, "and some of them have been with us for some time now," said Daniel Darahem, JPMorgan's Brazil CEO.
While pressure from investors is already helping to bring change, there's a long road ahead, Costa said, offering his own experience as an illustration: When he visits a luxury shopping mall in Brazil's financial center, he said, people often ask him if he's a security guard.
"I am a Black man wearing a tie," he said, "so I'm probably part of security. That's the way most people still think."