John Dingell, U.S. Congressman for Record 59 Years, Dies at 92
(Bloomberg) -- John Dingell, the Michigan representative whose 59-year tenure in Congress was the longest in history, earning him clout he used to champion U.S. carmakers, has died, He was 92.
His wife, Representative Debbie Dingell, who succeeded him and to whom he always referred as "the Lovely Deborah," said in a statement that he died Thursday at his home in Dearborn, Michigan.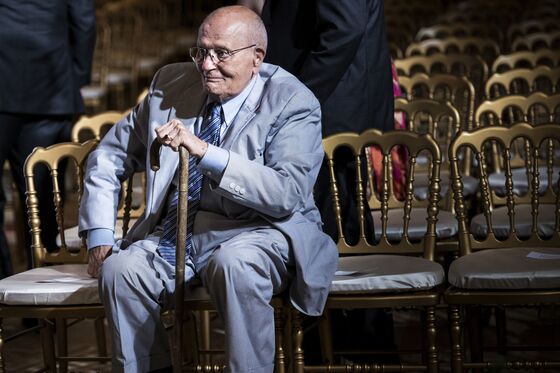 As chairman of the House Energy and Commerce Committee from 1981 to 1995, and again in 2007-08, Dingell shaped policy on a variety of topics, including two particularly important to him and his suburban Detroit district: health care and the auto industry.
He pressed for national health insurance and battled fellow Democrats over their efforts to crack down on air pollution. He said his proudest vote was for the 1964 Civil Rights Act, which "solved some hideous, hideous racial and domestic peace problems."
On June 7, 2013, his 20,997th day as a member of the House, Dingell became the longest-serving member of Congress. His 57 years, five months and 26 days broke by one day the record set by the West Virginia Senator Robert Byrd, who had died in office in 2010. He retired at the start of 2015 with a total tenure of 59 years, 21 days.
In retirement, Dingell remained engaged on Twitter, where he was a prolific critic of President Donald Trump. In recent days, he had mocked the Republican president's about-face move to reopen the federal government and attempts to weigh in on Virginia Governor Ralph Northam's "black face" scandal.
Some prominent Republicans including former President George W. Bush praised Dingell. "I was fortunate to speak to John Dingell this afternoon," Bush said in a statement on Thursday night. "I thanked him for his service to our country and for being an example to those who have followed him into the public arena."
Former President Bill Clinton and former Secretary of State Hillary Clinton said in a joint statement that Dingell "represented the people of Michigan with honor, integrity, great good humor, and an unequaled ability to get good legislation passed. There are few major legislative triumphs since 1955 that John didn't have a key hand in passing." 
Dingell's combination of seniority, broad jurisdiction and willingness to twist arms made him one of the most powerful and feared members of Congress.
Under Dingell's leadership, the Energy and Commerce Committee handled an estimated 40 percent of all House bills on topics such as securities markets, telecommunications, railroads and consumer protection. When asked to describe the scope of his panel's authority, Dingell was known to point to a NASA photo of Earth, taken from space.
He employed its Subcommittee on Oversight and Investigations, where he was the chairman, to initiate investigations that eventually led to the perjury conviction of Michael Deaver, a former top aide to President Ronald Reagan; and the resignation of Anne Gorsuch Burford as administrator of the Environmental Protection Agency.
An avid hunter who opposed his party on gun-control measures, Dingell helped write the 1973 Endangered Species Act and the National Environmental Policy Act of 1969, which led to creation of the EPA.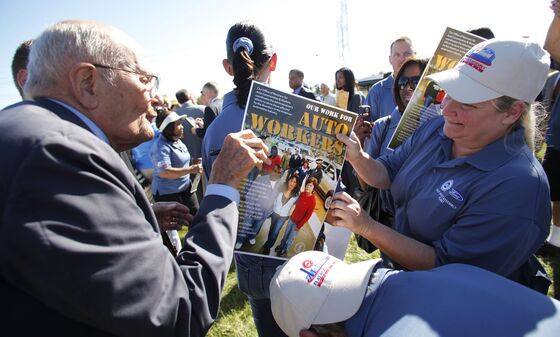 In the mid-1970s, he began challenging fellow Democrats on legislation to strengthen the Clean Air Act of 1970, particularly measures to limit auto pollution. His rival on Energy and Commerce, Henry Waxman, a California Democrat, favored stronger controls on pollution-producing industries.
In 1989, the two men reached a compromise on a timetable to tighten emissions standards for automobiles. Their deal led to the signing of the Clean Air Act Amendments of 1990.
Soon after Democrats regained the House majority in 2007, Dingell confronted Nancy Pelosi, then in her first stint as speaker, who hoped to pass an energy bill that raised fuel-economy standards for automobiles. He helped broker a compromise that set the standards at 35 miles per gallon, a 40 percent increase, by 2020.
Adding to Dingell's image as the auto industry's man in Washington was his second marriage, in 1981, to the former Deborah Insley, a General Motors Corp. lobbyist 27 years his junior. They met on a flight between Detroit and Washington.
"I was fighting for autoworkers long before I met Deborah," the congressman said in 2010, according to the Washington Post. "My people live and die by the success of the auto industry and manufacturing."
In 2014, Debbie Dingell won election to succeed her husband in Congress.
John David Dingell Jr. was born on July 8, 1926, in Colorado Springs, Colorado, the first of three children of John Dingell and the former Grace Bigler.
The family moved to Detroit, where Dingell's father worked at the Free Press newspaper and in 1932 won election to Congress as a Democrat.
John Dingell worked as a House page from 1938 to 1943 and then served in the military for two years. At Georgetown University, he earned a bachelor's degree in chemistry in 1949 and a law degree three years later.
His first marriage, in 1952, to former airline stewardess Helen Henebry, produced four children: John, Chris, Jennifer and Jeanne, who died in 2015. The couple divorced in the 1970s, and Helen died in 2016.
In December 1955, at 29, Dingell won a special election to succeed his father, who had died three months earlier, in his 12th term. Dingell resumed his father's practice of proposing, at the start of every Congress, legislation to provide universal health insurance, and he presided over the House when it passed Medicare.
"Because of his father's legacy and his own leadership, in 1965, he gaveled Medicare into law," Pelosi said in a statement on Thursday night. "In 2010, it was my privilege to hold that same gavel as we passed the Affordable Care Act."
In 1982, his second year as chairman of the Energy and Commerce Committee, he demanded documents from the EPA regarding its Superfund toxic-waste cleanup fund. Burford, following instructions from Reagan, refused to comply and became the highest executive-branch official charged with contempt of Congress. Months later, she resigned.
In 1986, Dingell summoned Deaver, Reagan's former deputy chief of staff, to testify on whether he had used his connections to the president to help build his lobbying business. The subcommittee accused Deaver of lying in his testimony and referred the matter to an independent counsel. Deaver was convicted of perjury and received a suspended three-year prison term and a $100,000 fine.
Dingell called the sentence too light. "The message is: The powerful can get away with things most people can't," he said.
In 1993, Dingell's committee became the battleground for Bill Clinton's bid to create a national health-care system. Unable to sway a handful of Democrats who opposed mandating universal coverage -- and unwilling to compromise on that point -- Dingell notified the House speaker, Thomas Foley, that he couldn't muster the votes to produce legislation.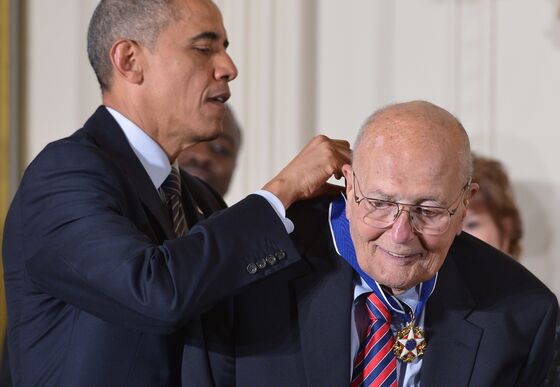 "I tried -- damn, I tried," Dingell said, according to the New York Times. "It was simply not possible to do."
When, 17 years later, Democrats did expand health insurance coverage under Barack Obama, the president gave Dingell a pen he used to sign the legislation.
"John Dingell's life reminds us that change does not always come with a flash, but instead with steady, determined effort," Obama said in a statement on Thursday night.