Jho Low's Presence at 1MDB Meeting Was Erased From Audit Report
(Bloomberg) -- Malaysian financier Low Taek Jho's appearance at a 1MDB board meeting was scrubbed from a government's audit report on the troubled state firm, the auditor general said.
The removal was done at the request of the then-principal secretary to former Prime Minister Najib Razak, a week before the document was presented to a select parliamentary committee in March 2016, Auditor-General Madinah Mohamad said in a statement Sunday. The Malaysian Anti-Corruption Commission said it has started an investigation into the matter.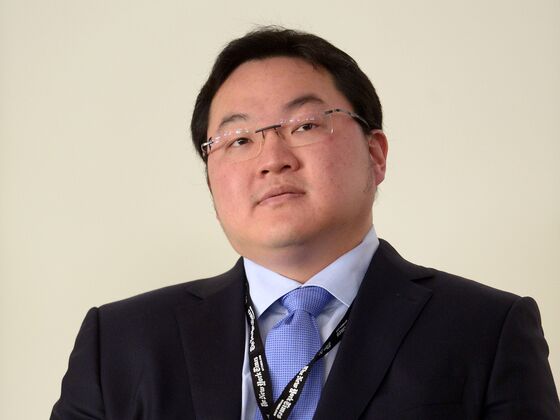 The rationale was that mentioning Low would be sensitive, and omitting the information would prevent the opposition from using it against the government, Madinah said. Najib also ordered that paragraphs containing two versions of 1MDB's financial statements for the year ending 2014 be removed from the document, which was prepared by Madinah's predecessor Ambrin Buang.
The previous administration categorized the 1MDB audit report as a crisis, Madinah said, which led to a meeting between the audit team and representatives of the government and 1MDB, including then president and CEO Arul Kanda, in late February 2016. A number of changes were made to the report as a result of those discussions.
The final report was presented to a select parliamentary committee in March of that year but it remained protected by the Official Secrets Act until Najib was defeated at the May 2018 general election. Days after he was sworn in as prime minister, Mahathir Mohamad ordered a renewed probe in 1MDB and declassified the document.
The report showed investigators expressed concern about anomalies in 1MDB's accounts, and that officers on several occasions undertook investments without the full knowledge of the board and at other times acted against their advice.
Najib denied that there was an attempt by the previous administration to conceal Jho Low's presence at one of 1MDB's meetings, he said in a Facebook post. His lawyers said there's a "political undercurrent" to the auditor general's statement, which was released by request from the current government.
"This can only be interpreted as an attempt to influence public opinion and to prejudice our client before the trial which could amount to contempt of court as there are elements of attempt to prejudice our client's intended defenses," the lawyers said in a statement.
The anti-graft agency has studied the original audit report against the version released by the auditor general, and will begin summoning witnesses in a short time, it said in a statement Sunday.