Jennifer Garner's Baby Food Brand Closes $20 Million Investment
(Bloomberg) -- Once Upon a Farm, the organic baby food line co-founded by actress Jennifer Garner, snagged a $20 million investment from Cavu Venture Partners and will use the funds to expand the brand.
The investment will help it build distribution and develop new products, said Chief Executive Officer John Foraker, who previously led natural mac-and-cheese maker Annie's Inc.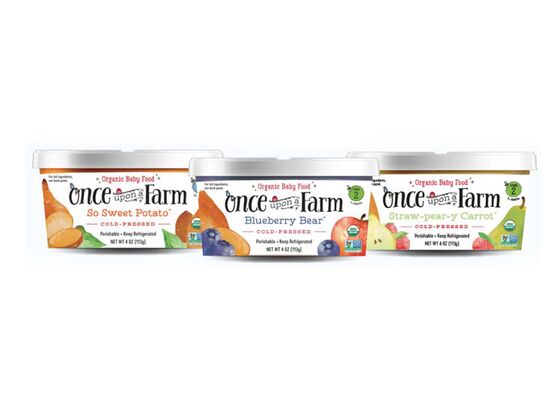 Once Upon a Farm makes cold-pressed baby food, applesauce and smoothies packaged in refrigerated pouches. It's starting a new line of baby food cups that will be in stores next year and will move beyond the refrigerated section to the baby aisle with coolers. The company's presence in retailers such as Whole Foods Market and Walmart Inc. has grown sharply over the past year, jumping from 300 locations to more than 8,500, Foraker said.
"The baby food category has lacked real product innovation for quite some time," said Brett Thomas, managing partner at Cavu, a private equity firm specializing in consumer-brands. He said he sees Once Upon a Farm moving to "disrupt and lead in this space."
Consumers are shifting away from traditional packaged food staples toward the perimeter of grocery stores, where fresh products are sold. The trend is the same for baby food. Sales of organic baby and toddler fare in the U.S. are climbing as conventional baby food demand slips, Berkeley, California-based Once Upon a Farm said in a company presentation.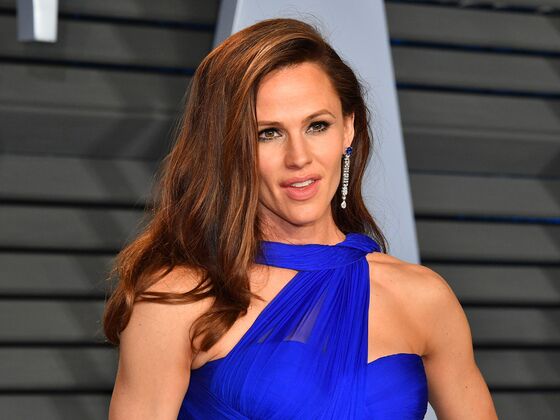 "We know that there's this big white space around better fresh baby food and also better fresh kid food," said co-founder Foraker, who previously led organic label Annie's, which General Mills Inc. bought in 2014. "We want to make sure the pipeline of products is there."
One potential area for expansion -- packaging products for adults. Garner said it "makes sense" to eventually offer the smoothies in bottles and in larger sizes for bigger kids and grown-ups.
"It's been an unexpected boon" how adults are gravitating toward the company's products, she said in an interview. Even on set, "I can't tell how often I peek around the corner and someone is having the smoothies."