Jefferies to Give Asia Trading Fees to Australia Wildfire Relief
(Bloomberg) -- Jefferies Financial Group Inc. plans to donate the fees it earns from trading Asia Pacific securities on Jan. 22 to Australia wildfire relief.
Net trading commissions from securities including stocks, fixed income and currencies will be donated, the New York-based investment bank said in a statement. The firm said it will make a matching grant of the donated commissions as well as any gifts by its 3,813 employees. It didn't estimate the expected size of the donation.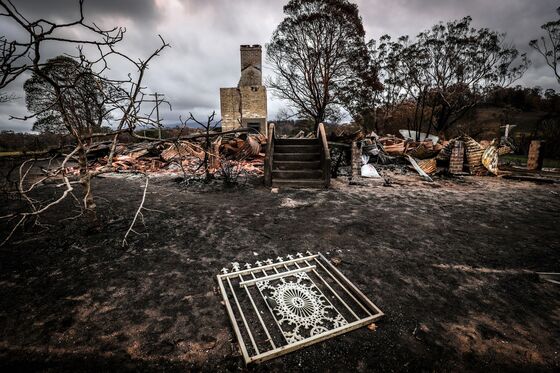 "We hope this donation from Jefferies will help, in some small way, to ease the pain of those affected by this disaster, and we encourage our global clients and employees to join our efforts to contribute to those in need," Chief Executive Officer Rich Handler and President Brian Friedman said in the statement.
The Australian wildfires have burned across an area twice the size of Switzerland, claiming at least 28 lives and destroying thousands of homes. The fires continue to burn with the nation only midway through summer and suffering a prolonged drought.
Jefferies and its employees gave $5 million to groups helping victims of Hurricane Harvey in 2017. Amazon.com Inc. founder Jeff Bezos said earlier this week that the company would donate $690,000 to the Australia relief as part of the online company's efforts to support fire victims.