JD Health Jumps 56% in Hong Kong Debut Amid Soaring Demand
(Bloomberg) -- JD Health International Inc. surged in the largest stock market debut by a health-care firm in Asia as investors look past increasing regulatory scrutiny to bet that demand for online medical services will continue to grow in post-Covid China.
The stock jumped 56% to HK$110 at the close of trading in Hong Kong Tuesday after pricing at the high end of the marketed range in its $3.5 billion IPO. The first-day gains lifted Beijing-based JD Health to a market value of roughly $44 billion, surpassing that of rival Alibaba Health Information Technology Ltd. The offering is the largest of this year's first-time share sales in Hong Kong -- only a second listing by JD Health's parent company in June was bigger.
The health-care affiliate of Chinese e-commerce giant JD.com Inc. projects it will reach 100 million users by end-2021, Chief Executive Officer Xin Lijun said in a Bloomberg TV interview, after reaching 56.1 million annual active users at its online retail pharmacy business last year. Revenue rose 76% to 8.8 billion yuan ($1.35 billion) in the first half of 2020, making it the largest internet health-care platform and online pharmacy by revenue in China, according to its prospectus.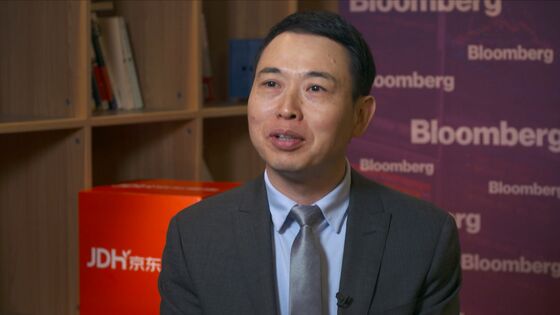 "From the long-term perspective, the pandemic has greatly pushed forward the health-care industry," Xin said. "A lot more Chinese people are now participating in online medical services."
The fragmented nature of the online healthcare sector, combined with tight state control over medical services, means that no single company has a monopoly, Xin said, which may help shield the industry from pending antitrust rules aimed at increasing regulatory oversight of China's tech firms. In November, Beijing unveiled a draft guidance to root out monopolistic practices, triggering a $290 billion sell-off in two days that saw e-commerce titan Alibaba Group Holding Ltd., entertainment heavyweight Tencent Holdings Ltd and food delivery leader Meituan among the hardest hit.
"Each industry has different criteria," Xin said. "China's health-care market is over ten thousand billion yuan, but JD Health, even as the No. 1 player, is only ten billion in size, thus it is very hard to monopolize the market."
Instead of curbing their influence, Xin said Chinese regulators are "encouraging" the development of online health-care providers in a bid to cope with rising demand from a rapidly aging society. The number of people aged 60 or more will approach 487 million by 2050, compared with 254 million last year, according to Beijing's estimates.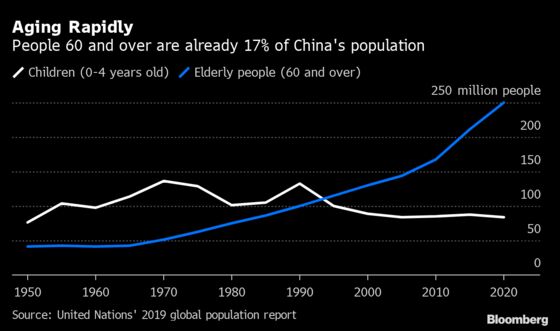 Shares of online healthcare rivals have rallied this year amid the pandemic. Alibaba Health has more than doubled this year in Hong Kong trading, while Ping An Healthcare and Technology Co. has gained roughly 61%.
To grab a greater slice of this multibillion-dollar market, Xin said JD Health is seeking acquisitions and investment opportunities in areas such as artificial intelligence companies and wholesale pharmacies.
What Bloomberg Intelligence Says:

While JD Health's valuation metrics such as price-to-sales comparison remain lower than e-pharmacy peer Alibaba Health, its market cap has surpassed its rival on its Dec. 8 IPO debut. This is despite a smaller user base and potential reliance on Tencent to expand in the prescription-drug market.

-- Nikkie Lu, analyst

Click here for the reasearch