Jay Newman Warns Investors of Venezuela's 'Anti-Creditor Army'
(Bloomberg) -- Distressed debt veteran Jay Newman says early signals from Venezuela's next government are bad news for bond investors expecting a quick windfall.
The former star fund manager at Elliott Management Corp., who helped billionaire Paul Singer win a 15-year fight against Argentina after its $95 billion default in 2001, says National Assembly leader Juan Guaido and his advisers seem to be gearing up for a tough legal fight as they seek to take the reins of the executive branch. Add in likely pressure from International Monetary Fund officials more interested in repairing the economy than making investors whole, and bondholders will have their work cut out for them.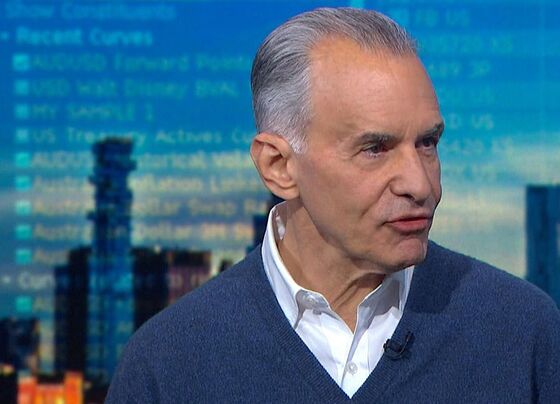 "The anti-creditor army is getting itself organized and investors should take note," Newman said in an interview from New York. "There are definitely things that creditors can do to protect and enhance their interests. The question is whether they'll be able to pull it off."
Newman declined to comment on whether he plans to get involved in Venezuela, but a person familiar with his thinking who asked not to be identified because the matter is private said he's weighing doing so as either an investor or adviser. A who's-who list of bond veterans has already begun staking out positions, anticipating a $60 billion debt restructuring once the U.S.-backed Guaido manages to oust President Nicolas Maduro and take control. The nation is behind on $10 billion of payments on bonds from the government and state oil company PDVSA after mostly stopping outlays in November 2017.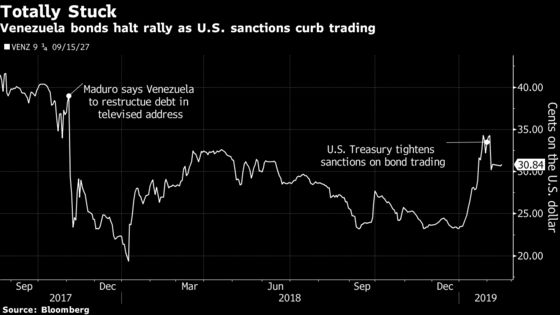 On the creditor side, investors including T. Rowe Price Group's Mike Conelius and Greylock Capital's Hans Humes are part of a bondholder group advised by Mark Walker and Richard Cooper. On the debtor side, restructuring lawyer Lee Buchheit has been floated as a potential adviser to Venezuela's opposition. Harvard economist Ricardo Hausmann, a critic of so-called vulture funds that buy up debt on the cheap in hopes of turning profits in restructurings, has been an informal adviser to Guaido.
Newman, a lawyer by training, oversaw Elliott's investment in Argentina's defaulted debt from start to finish, when the government settled in 2016. He had masterminded efforts to collect on a court order for full repayment and a quest to grab the nation's overseas assets. The hedge fund sued the law firm Mossack Fonseca, made famous in the Panama Papers, alleging it helped move stolen money from the Kirchner government in Buenos Aires, and seized a naval vessel docked in Ghana as well as Argentina's rights to launch satellites from an Elon Musk rocket ship.
Newman retired from Elliott shortly after the firm reached the Argentina settlement. Since then, he's been a private investor. Late last year, his non-compete clause with Elliott for sovereign debt trading expired.
In Venezuela, Newman says litigation will be challenging.
"Going to court to accelerate debt and to enforce claims against Venezuela and PDVSA makes no sense and won't make sense for the foreseeable future," he said. "A new administration will need time to get organized, to absorb desperately needed humanitarian relief, to restructure the energy sector and to get the Venezuelan people back on their feet and working again."
Here's what else he had to say:
"PDVSA debt could be treated in many different ways. At one end of the spectrum, a new administration might decide that Venezuela should enact a domestic bankruptcy regime that would apply to parastatal entities, like PDVSA. There is logic in that, because it would likely supersede what could otherwise be never-ending litigation in foreign courts. At the other end of the spectrum, even though some people, like Ricardo Hausmann, don't seem to want to pay creditors much of anything, there is an outside possibility that the government will decide that PDVSA is part of the national patrimony and treat PDVSA debt the same as direct sovereign debt. In the meantime, the legal battles over PDVSA's foreign assets will continue, unless foreign courts decide to slow them down in order to give a new Venezuelan administration time to get organized."
On restructuring strategy
"If you read the academic papers, they make the claim that it's complicated to restructure PDVSA's debt and particularly the trade claims and promissory notes. But it will not be that complicated if you apply a domestic, Venezuelan, bankruptcy framework that formally determines the size and nature of legitimate debts and marshals assets. But the first part – determining which debts are legitimate and which not – may not be easy because so many were issued by PDVSA under extreme, and perhaps questionable, circumstances."
On why sovereign debt is superior
"The sovereign bonds, because they are direct obligations of the state and are governed by foreign law, are, in my view, superior credits. But all debt seems to be viewed as easy pickings by some commentators: the drop-the-debt crowd, economic pundits and many in the official sector, like the IMF. Many of the people in that group seem dedicated to making certain that creditors get a very low recovery. Some have suggested that they would like to see a quick restructuring at a large discount. But it's difficult to see how debt can be restructured at all before the Venezuelan economy has begun to recover, because until the economy begins to grow again it will be impossible to determine its capacity to service debt."
"Whether it's worth 20 cents of claim, 40 cents, 60 or par depends on a lot of factors, in particular, the prospects of the economy and whether creditors will be disciplined and well-organized."
"There are a variety of ways in which creditors can be supportive of Venezuela, and restructuring need not – and should not – be a zero sum gain. Creditors should take a stake in the success of the Venezuelan economy and recovery over time. It will be essential to develop a restructuring model that defers payments and rewards creditors who wait for the Venezuela economy to grow and thrive."
On actions by the Trump administration
"There has been a lot of talk about the possibility that the U.S. could enter an executive order that would impede the ability of creditors to enforce their claims – at least in the short run. The threat of that creates a very uncertain environment for creditors."