Japan Tobacco Says Tax Increase to Jumpstart Smokeless Devices
(Bloomberg) -- Japan's impending tax increase on traditional cigarettes may rekindle its stalled market for smokeless devices, according to the chief executive officer of Japan Tobacco Inc.
Masamichi Terabatake, who took over in January, said the new levies due to take effect in October will fall more heavily on traditional cigarettes, presenting an opportunity for tobacco companies to give more favorable pricing to next-generation devices.
"There could be a price gap between cigarettes and heated stick products, and customers could spill back into the high-tech category," Terabatake said in an interview Wednesday at the company's Tokyo headquarters.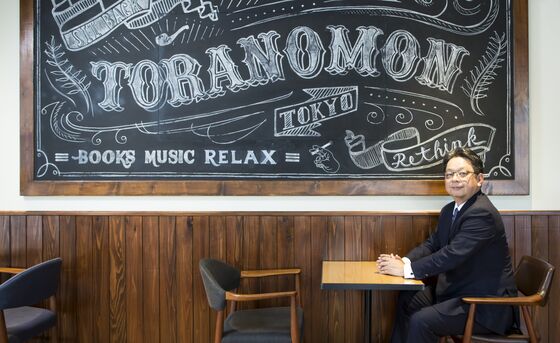 Investors are concerned about a stagnation in Japan's smokeless products as the traditional cigarette business is threatened by tighter global regulations and declining smoking rates. After two years of rapid growth of the new devices in Japan, the most developed market for the category, Philip Morris International Inc. and British American Tobacco Plc have both reported a slowdown in sales over the past quarter.
Philip Morris has attributed lower-than-expected sales of its IQOS devices to their lack of appeal to older smokers. Japan Tobacco, which is playing catch-up after a late start for its Ploom Tech, is rolling out the device nationwide this month. Terabatake said he doesn't see age as an issue for Ploom Tech.
"We want the product to appeal to all ages -- that's one way we have of driving growth in the market," the CEO said.
Over the past five years, Japan Tobacco's stock has underperformed its global competitors. The stock performance has improved since Terabatake took over. While the shares are down 14 percent since the beginning of 2018, they returned more than Philip Morris and BAT, which are down 24 percent and 26 percent respectively.