Japan Summons South Korean Envoy Over Forced Labor Lawsuits
(Bloomberg) -- Japan's Foreign Ministry summoned the South Korean ambassador to seek talks in an escalating standoff over forced labor claims that it has said risks undermining the legal basis for relations between the neighbors.
The ministry Wednesday summoned Ambassador Lee Su-hoon after a South Korean court this week approved the confiscation of assets in South Korea in a case involving Nippon Steel & Sumitomo Metal Corp.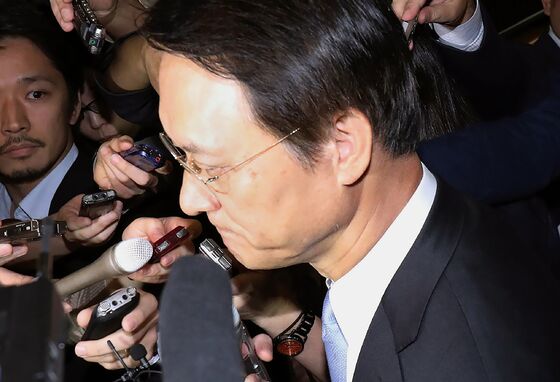 The South Korean district court ordered the seizure of shares valued at about $356,000 of shares Nippon Steel has in a joint venture with South Korean steelmaker POSCO, the Yonhap News Agency of South Korea reported.
Nippon Steel said its joint venture has received a notice of the asset seizure. POSCO officials were not immediately available for comment.
"Japan has been watching to see how the South Korean government dealt with this," the Foreign Ministry said in an emailed statement. "Up to this point, there has been no concrete action."
Ties between the two U.S. allies, who are also each other's third-largest trading partners, have become increasingly fraught over a series of issues relating to Japan's 1910-45 colonization of the Korean Peninsula.
Mistrust has also grown as both trade accusations about who was in the wrong over a December incident in which Tokyo claimed a South Korean naval vessel used a target-lock radar on its patrol aircraft and Seoul claimed the plane was flying in a proactive manner.
Japanese television broadcaster NHK showed Lee walking into the ministry, where he did not speak to reporters.
The South Korean Foreign Ministry said it would review Japan's request for talks, but added that the victims' rights and the courts' orders must be respected. "Inducing unnecessary conflict and hostility does not help solve the problem, and we believe that the situation must be managed objectively and thoroughly," the ministry said in a statement.
Japan says all compensation matters relating to the colonial period were settled under a 1965 treaty where it provided aid then valued at $300 million -- about $2.4 billion in today's money -- and wants the talks to be based on that agreement.
Many in South Korea say Japan has failed to repay the victims sufficiently and has not done enough to atone for its colonial past.
Hundreds of thousands of Koreans were conscripted during the colonial period to work, often in brutal conditions, at dozens of Japanese companies.
Last year, Mitsubishi Heavy Industries Ltd. was ordered by South Korea's top court to pay as much as $134,000 to each of the 10 people subject to forced labor while Nippon Steel & Sumitomo Metal Corp. was ordered to pay $88,000 each to four plaintiffs. Neither has done so.