Cargo Ship Carrying 43 Crew and 5,800 Cows Missing in Typhoon
(Bloomberg) -- A cargo vessel carrying 43 crew and 5,800 head of cattle capsized in the East China Sea after engine trouble and as a powerful storm swept through the region, according to a seafarer who was rescued by the Japanese coast guard.
Sareno Edvardo, 45, a chief officer from the Philippines, said a wave tilted the Gulf Livestock 1's hull to the right and the vessel overturned after its engine stopped, according to a statement from the coast guard. Edvardo jumped into the sea wearing a life jacket and was subsequently rescued.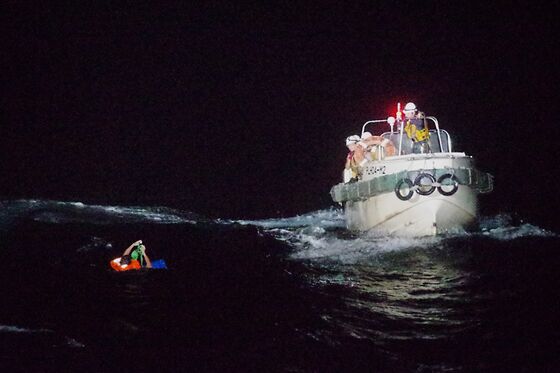 Three coast guard patrol vessels and five planes have been dispatched as part of the search for the remaining 42 crew members, 38 of whom are from the Philippines, with two each from Australia and New Zealand. A distress signal from the vessel, which was transporting cattle to China from New Zealand, was received when the ship was about 185 kilometers (115 miles) west of Japan's Amami island.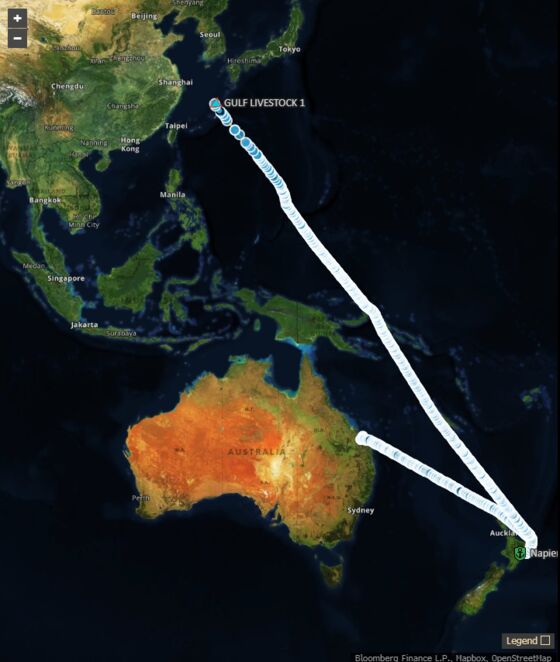 Typhoon Maysak swept through the East China Sea this week was and expected to make landfall early Thursday in South Korea and may be similar in strength to 2003's Typhoon Maemi, according to the country's Prime Minister. Likely‑Typhoon Haishen, is poised to move through the region early next week.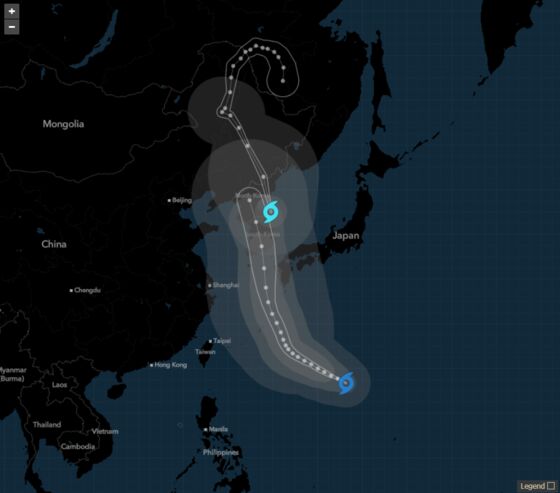 A rubber boat has also been spotted but officials haven't confirmed if it belonged to the missing vessel, the AFP reported Wednesday, citing the Japan coast guard. The Gulf Livestock vessel last signaled its position on Sept. 1 at 11:35 a.m., according to shipping data compiled by Bloomberg.