J. Crew CEO James Brett Steps Down After 16 Months in Role
(Bloomberg) -- J. Crew Group Inc. CEO James Brett is stepping down after reaching an agreement with the clothing store chain's board of directors, the company announced.
His tenure as chief executive was brief. He replaced Mickey Drexler last summer amid declining sales and onerous debt payments. The reason for his exit wasn't disclosed, but the company cited his "passion and experience" that helped the struggling retailer reach more customers.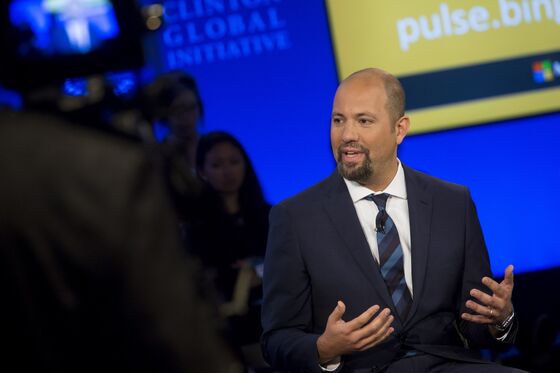 Brett's responsibilities will be given to four senior executives: Michael Nicholson, Adam Brotman, Lynda Markoe and Libby Wadle. The company is working on establishing "a permanent management structure."
Brett joined J. Crew from Williams-Sonoma Inc.'s home furnishings chain West Elm. At the time, the company was struggling under a debt load from a 2011 leveraged buyout by TPG and Leonard Green & Partners LP.
He'd recently overseen efforts to relaunch its famously preppy namesake brand to focus on diversity by offering more size options and entry-level prices. The company had success with Madewell, a brand designed to appeal to millennial women by embracing more of a tomboy style.
Under Brett, the retailer posted positive comparable sales for two straight quarters after years of declines, thanks in part to Madewell. It also partnered with Amazon to offer clothing on the Amazon Fashion platform, and broadened its reach by selling through Nordstrom.
"All I know is that when I started a little over a year ago, I think our debt was trading" at close to 70 cents on the dollar, Brett said in a September interview with Bloomberg. "And now I think it's trading at almost a dollar on the dollar. So I think that the people that hold our debt are very happy."
"The departure of Jim Brett is worrying as it leaves J. Crew leaderless at a time when it desperately needs a focused effort to rebuild sales and reconnect with consumers," Neil Saunders, Managing Director of GlobalData Retail, said in a statement. "The suddenness of the exit suggests there is a tussle over how to develop the brand among the various senior stakeholders."