Ivy League Football Players Relive Glory Days at Banquet
(Bloomberg) -- There were footballs nestled in beds of roses and broad-shouldered men singing college fight songs. Princeton passed out "Tiger Up" beer cozies. Brown introduced its new football coach, James Perry. A Dartmouth alum boasted he'd coached Dallas Cowboys linebacker Sean Lee in high school.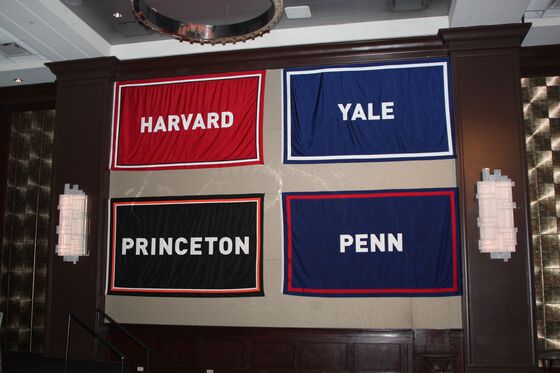 Every other year, alumni football players from the eight schools in the Ivy League convene in New York at the Ivy Football Association Dinner. It's a 20-year-old black-tie, mostly male ritual that drew some 1,200 guests Thursday night.
"There's nothing better than enemies pretending to like each other," said Rob Michalik, a managing director at private-equity firm Kinderhook Industries who played at Yale.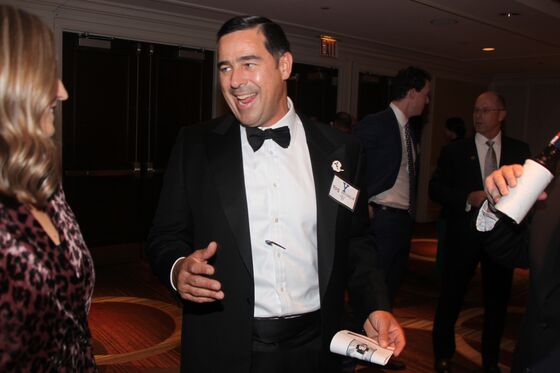 Actually, there was a lot of talk of the camaraderie that playing with and against one another can foster, as well as the parallels between football and life.
"The things I love about finance are the things I love about football," said Point72 Asset Management's Shane Bannon, who played for the Kansas City Chiefs after Yale. "It's fast-paced, competitive, you have to think on your feet all day long, and you're either right or your wrong."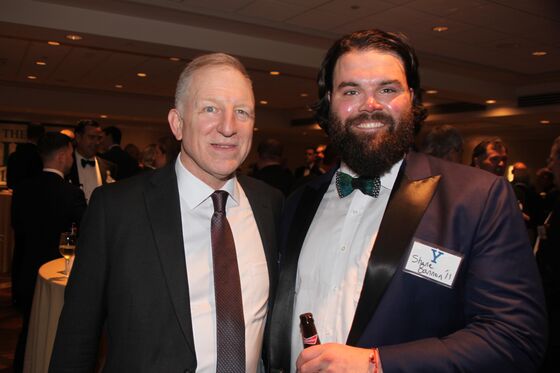 Raishaun McGhee, a former Harvard cornerback now at Credit Suisse, said the lesson he took from football is "overcoming adversity: it's not always going to go perfectly."
Tanner Lee, a former teammate of McGhee's who works at JPMorgan, said the time-management skills he learned balancing academics and practice have proven helpful on the job -- where he's been known to toss a Nerf football on the trading floor.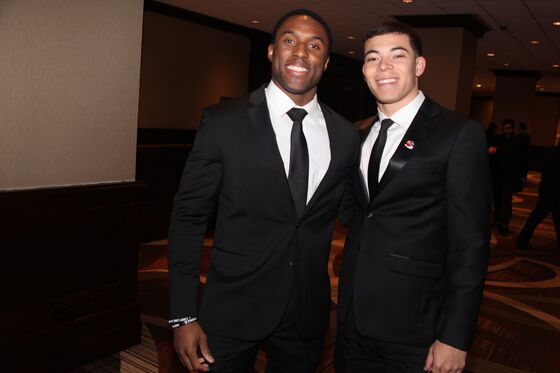 Joe Azelby, who's spent almost 31 years at JPMorgan and Apollo Global Management, said the most important career skill he learned from playing football for Harvard and the Buffalo Bills is teamwork.
"Football is the ultimate team game," he said. "Certainly when you're in the investment business, you've got to get everyone pulling in the same direction."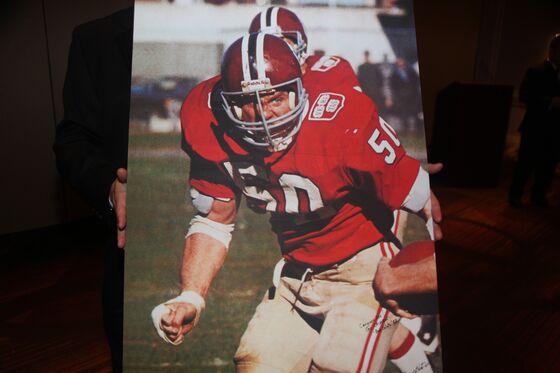 That sounded like good advice for the White House and Congress on the eve of the 35th day of the government shutdown.
"I'm not an expert of Washington politics, but when the pain of staying the same is greater than the pain of the change, then something's going to happen," Azelby said. "We obviously haven't reached that point."
Azelby and others seemed to like the sameness of this event, particularly the receptions for each school that merged into one big dinner. Gary Vura of Guggenheim Securities, a former University of Pennsylvania quarterback, helped organize the event.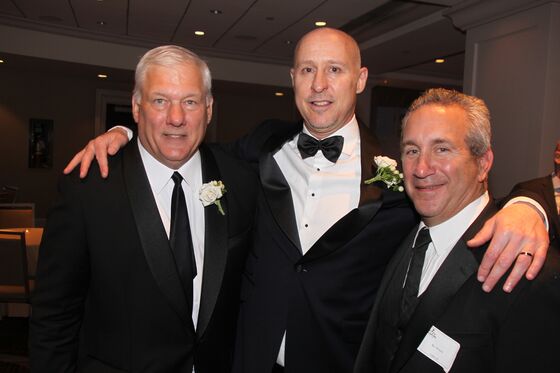 During dinner, honorees from each school were feted. Penn's Gavin O'Connor, a film director, recalled his father telling him as a kid, "You have the soul of an artist but the body of an athlete." Delaware Governor John Carney played for Dartmouth. And there were people still very much engaged in football: Princeton's Jason Garrett, head coach of the Dallas Cowboys, and Brown's Bill O'Brien, who coaches the Houston Texans.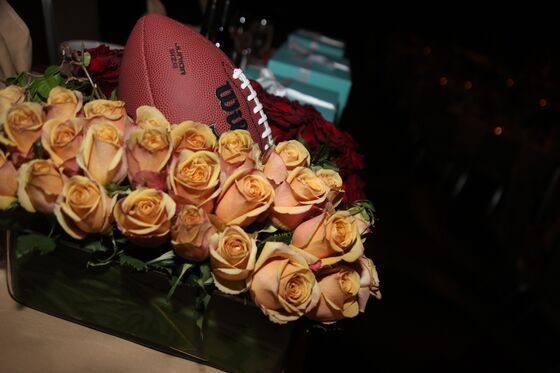 As for the Super Bowl, more people said they were rooting for the Rams than the Patriots, even though New England's owner, Robert Kraft, played lightweight football for Columbia.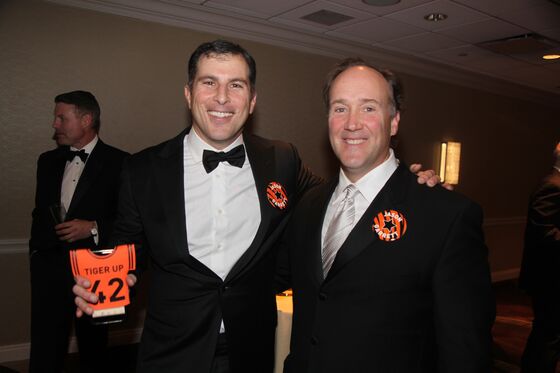 "I have Patriots fatigue," Azelby said. "I'd like to see somebody else walk away with the championship."