Italy Nationalist Salvini Thinks About Becoming the New Jean-Claude Juncker
(Bloomberg) -- Sign up to the Brussels Edition, a morning briefing on what matters most in the heart of the EU.
Italian Deputy Premier Matteo Salvini said fellow nationalists across the European Union want him to succeed Jean-Claude Juncker as head of the bloc's executive arm in Brussels and the idea appeals to him.
Salvini has met in recent months with leaders such as Hungarian Prime Minister Viktor Orban and French nationalist Marine Le Pen as they explore ways to work together ahead of European parliamentary elections in May. That vote will play a key role in shaping the makeup of the next EU Commission when Juncker's term ends in October 2019.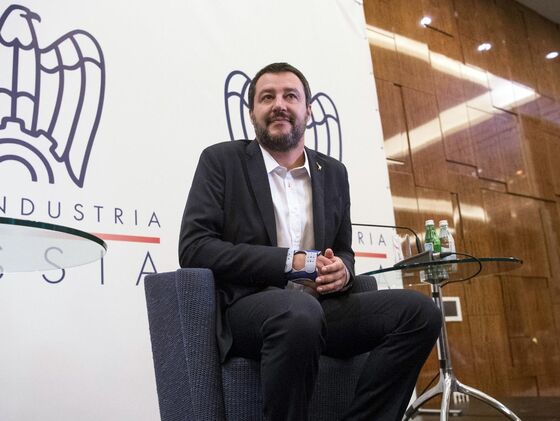 "It's true, various friends in European countries have asked, they are proposing me," Salvini, 45, said in an interview with La Repubblica conducted on his way to Moscow Wednesday morning. "It's a compliment that they see me as a reference point for defending the people, even outside of Italy."
Lined up against him is French President Emmanuel Macron, who is seeking to unify Europe's mainstream parties in defense of European principles and greater integration. Macron last week called on his European allies to wake up to the threat of nationalists such as Salvini and Le Pen and warned that the continent faces "troubled times" ahead unless the extremists can be defeated.
Since taking office in June, Salvini has defied EU budget rules, revived tensions over immigration and, this week, announced he'll fight to end sanctions against Russia over its interference in Ukraine. Salvini argues that the global elite personified by Macron has failed to act in the interests of voters and that Europe needs a new direction to deliver what they want.
Salvini said he still hasn't decided whether he'll accept the candidacy.
"Between the budget, Europe, immigrants, I haven't had the time or the means to evaluate the proposal," he told Republicca. "May is still a long way away. Let's see, I'm thinking about it."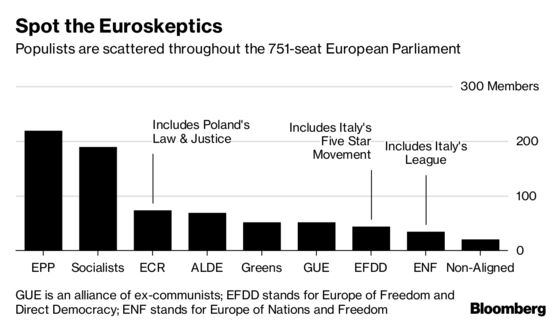 Still, he left little doubt about whom he sees winning the next EU elections.
"These men talk from besieged bunkers because they know that in six months they'll be sent home when a wind of change blows over Europe as well," Salvini said in an interview when asked about threats that the Commission will reject Italy's expansionary 2019 budget.