Why It's a Bad Time for Renault-Nissan to Lose Carlos Ghosn
(Bloomberg) -- Carlos Ghosn's arrest in Japan over accusations of under-reporting his compensation and personal use of company assets is a bolt from the blue, threatening to remove the leader of the Renault-Nissan-Mitsubishi Alliance in the midst of unprecedented change sweeping through the industry.
Ghosn, 64, is the architect of the two-decade-old Alliance and has enjoyed a near-cult following in Japan. For the moment, he continues to oversee the tie-up that includes complex cross-shareholdings. While he remains chairman and CEO of Renault, Nissan confirmed Monday that its board will convene on Thursday to dismiss him.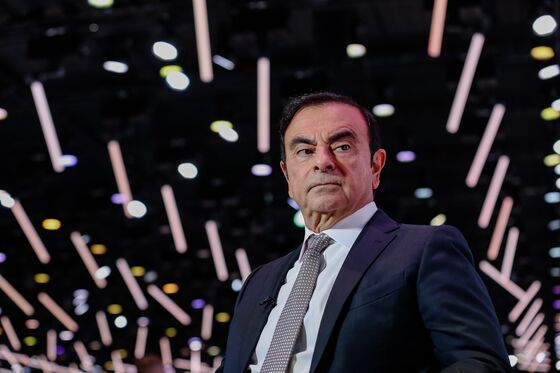 The globetrotting Franco-Brazilian executive has maintained a towering presence even after the French state requested he relinquish some power to help pave succession planning, leading him to give up his role as Nissan's CEO and install Thierry Bollore as chief operating officer at Renault.
"The Alliance partnership will not be affected by this event," Nissan Chief Executive Officer Hiroto Saikawa said at a press conference, saying the boards of member companies should work more closely together.
Ghosn's removal would deprive the manufacturer of a seasoned leader, and follow a number of surprise shakeups in the sector that have brought new CEOs to Volkswagen AG, VW's Audi brand, Daimler AG and Fiat Chrysler Automobiles NV. Ghosn's stature comes from having saved Nissan from near-collapse almost two decades ago and spearheading a global expansion of its brands and production. He also moved more quickly than competitors in making mass-market electric cars, propelling the Nissan Leaf into the best-selling battery-powered vehicle.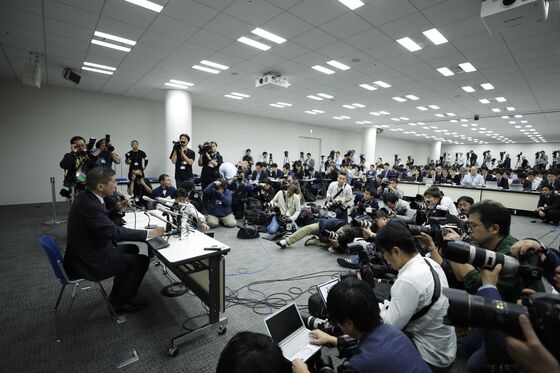 Ghosn also helped see Renault through the throes of the global financial crisis, getting help from the carmaker's biggest shareholder, the French state. Last year, the combined sales of the three companies reached 10.6 million vehicles, almost on par with global sales leader Volkswagen.
Yet Renault-Nissan, alongside the rest of the sector, is facing uncertain demand for a wave of electric models developed to keep pace with regulation, while the industry's business model of making and selling cars is moving on from traditional private vehicle ownership.
Earlier this year, Ghosn said he was ready to take the Alliance through these shifts, and was scouting technology partners including in Uber Technologies Inc, Amazon.com Inc and Alibaba Group Holdings Ltd.
In September, he stunned investors and rivals with a technology partnership with Google. The move came as most automakers have been trying to keep the Internet behemoth out of their dashboards, fearing it would capture value by collecting data on drivers' habits and whereabouts.