Isolated Qatari Ruler Gets Rare Call From Bahrain PM on Ramadan
(Bloomberg) -- Qatar's Emir Sheikh Tamim Bin Hamad Al Thani received a rare telephone call from Bahrain's prime minister amid a boycott of the gas-rich nation by a Saudi-led coalition.
The call was "restricted to exchanging congratulations on the advent of the holy month of Ramadan," the state-run Bahrain News Agency said.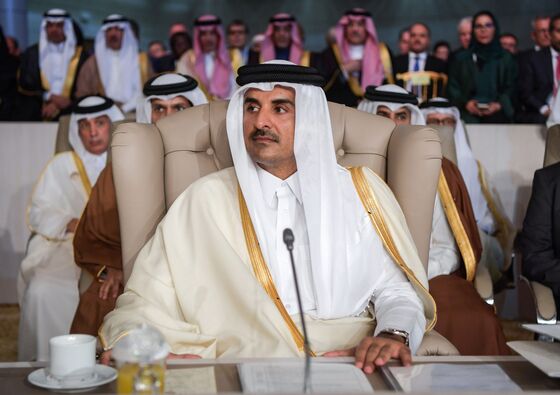 Saudi Arabia, United Arab Emirates, Bahrain and Egypt cut diplomatic and trade ties with Qatar almost two years ago, accusing the nation of supporting terrorism, a charge Qatar denies.
Bahrain's cabinet affairs minister said late Monday the call "does not represent the official position of the Kingdom of Bahrain and will not affect its commitments with Saudi Arabia, U.A.E. and Egypt on the implementation of what Qatar has committed to in 2013 and 2014 and the just demands that had followed," BNA reported.