Irish Bank Loan Scandal Bill Said to Top Half Billion Euros
(Bloomberg) -- Irish banks paid out over a half a billion euros to customers caught in a mortgage overcharging scandal, according to the nation's central bank governor.
Lenders handed 580 million euros ($667 million) to affected customers by the end of August, an increase of about 120 million euros since the end of March, central bank Governor Philip Lane will say at a parliamentary committee in Dublin Thursday, according to a copy of his opening remarks seen by Bloomberg. Banks identified about 38,400 affected accounts.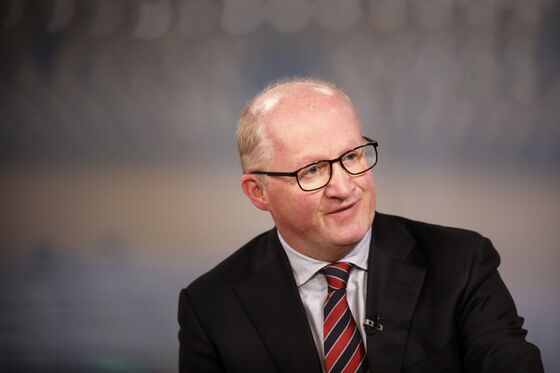 The central bank plans "more intrusive, targeted conduct supervision of those firms that pose the greatest potential harm to consumers," Lane will tell lawmakers.
The roots of the issue lie with so-called tracker loans, which were closely tied to the European Central Bank's key rate. Such loans came into vogue before the crash that devastated the Irish economy from 2008. Bank funding costs surged as the financial system teetered on the edge of collapse, meaning such loans became loss-making as the ECB slashed interest rates. Many customers were subsequently placed on the incorrect rate.
Lane will say four of five main lenders are close to completing the redress and compensation phases, and the central bank is "exerting significant pressure" on the remaining lender to finish its process.
AIB Group Plc gained 1.4 percent to reach 4.56 euros at 9:00 a.m. in Dublin, while Bank of Ireland Group Plc rose 0.9 percent. Permanent TSB Group Holdings fell 0.9 percent.
The bank will also say the central bank has received more than 100 Brexit-related applications for authorization.
The central bank will update the committee in the statement. spokeswoman said in response to questions, declining to comment further.