Iraqi Oil Bosses Wooed by Shopping Trip, Cash, TVs for Contracts
(Bloomberg) -- Iraqi oil bosses were wooed by shopping trips, cash and offers of new TVs from businessmen seeking lucrative contracts to rebuild export infrastructure after the U.S. invasion that brought down former ruler Saddam Hussein, British prosecutors told a London jury.
Michael Brompton, a prosecutor for the U.K.'s Serious Fraud Office, showed emails from 2008 and 2009 in which representatives of Monaco-headquartered Unaoil discussed ways to get closer to the leadership of Iraq's state-run Southern Oil Co. to get inside information on its bidding process for a $1.6 billion project.
Brompton made the allegations during the second day of the trial against three men who are charged with conspiring to bribe the officials, with the SFO alleging Unaoil paid a total of $6 million to help companies like Single Buoy Moorings Inc. win contracts.
British nationals Ziad Akle, an agent for Unaoil in Iraq, Stephen Whiteley, who initially worked for SBM, before joining Unaoil, and SBM Middle East head Paul Bond have pleaded not guilty. A fourth man, Unaoil agent Basil Al-Jarah, pleaded guilty to the charges before the trial started.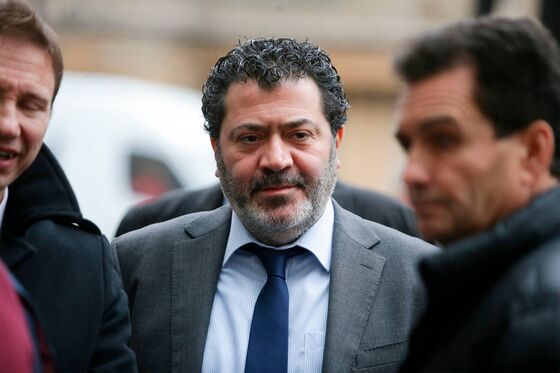 Unaoil's targets included SOC Director-General Dhia Jaffar Al-Mousawi, who would go on to become Iraq's Deputy Oil Minister, and Oday Al-Quoraishi, who was in charge of the oil export infrastructure project, Brompton said.
Al-Jarah described Al-Mousawi, whose code name in the scheme was Lighthouse, as "a friend in a nest of vipers," because of all the support he'd given Unaoil, Brompton said. Brompton also presented emails showing Al-Jarah and Akle discussing whether to put Al-Quoraishi on a retainer as he provided them with information on who was bidding on contracts, what the authorities were looking for and what discussions they were having in private.
"He is fully on board and will give us full support," Al-Jarah said in one email about Al-Quoraishi after having taken him on a free trip to Dubai. "All information will be furnished in advance. He will work on a commission basis but I don't anticipate large amounts."
Unaoil helped SBM secure a $60 million deal to build moorings for oil vessels at the export terminal. Other contracts being awarded at the time were for pipelines, surveying, control systems, pumps and gas turbines, the last of which Unaoil executives wanted to help Rolls-Royce Plc secure, Brompton said. Unaoil planned to take half the commission it got and gave the rest to sub-agents and state officials, he said.
"Unaoil's inside information was quite apart from anything else an excellent advertisement for Unaoil, by which they could demonstrate the value of their services to potential clients," Brompton said.
Brothers Cyrus and Saman Ahsani, who founded and ran Unaoil, are currently subject to U.S. criminal proceedings, Brompton said.