Virus-Hit Iran Urges U.S. to Lift Sanctions Halting Drug Imports
Iran urged the U.S. to ease sanctions hindering imports of medicines and food it needs to fight a major outbreak of the coronavirus.
Abbas Mousavi, spokesman for Iran's Ministry of Foreign Affairs, said sanctions have in effect blocked every financial channel available to Iran for buying food and pharmaceuticals. The Trump administration reimposed sweeping penalties on Iran's economy after exiting the 2015 nuclear deal.
International banks should be allowed to deal directly with Iran given the scale of the outbreak in the country, Mousavi said Wednesday at a press briefing conducted via teleconference.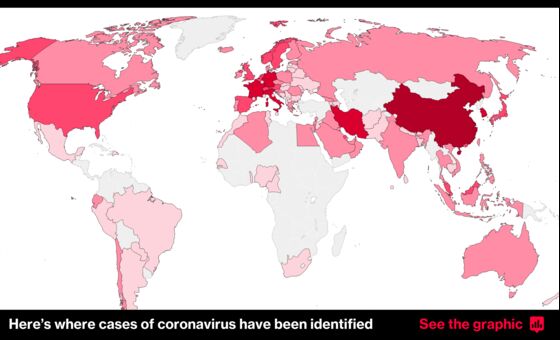 On Tuesday, U.S. Secretary of State Mike Pompeo said countries that want to offer humanitarian aid to Iran should seek the release of foreigners and dual-national Iranians from its prisons in exchange.
Iran should "immediately release on humanitarian grounds all wrongfully detained Americans," Pompeo said in a tweet, adding that "their detention defies basic human decency."
Iran released thousands of prisoners on furlough last week in order to prevent the virus from spreading in jails. Nearly 300 people have died from the outbreak in Iran, the hardest hit country after China and Italy.