Investors Ask How Vale Failed to Stop Repeat of Dam Disaster
(Bloomberg) -- Vale SA investors must be asking themselves how the world's largest iron ore producer could allow an even more deadly repeat of Brazil's worst environmental disaster.
The collapse of a tailings dam Friday in the state of Minas Gerais killed 58 people, with more than 300 still missing, and destroyed buildings. It's the second deadly disaster in about three years for Vale, which also co-owns the Samarco mine that spewed billions of gallons of waste into a community. The Samarco incident resulted in 19 deaths and wiped over $3 billion off of Vale's market value over two weeks and the company has yet to reopen that mine.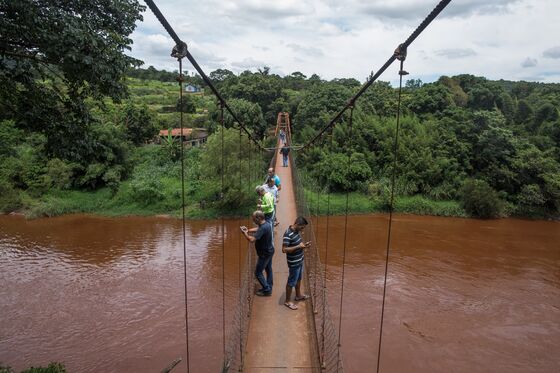 The full effect of the most recent failure still hasn't been felt by the Rio de Janeiro-based company, since there was a local holiday on Friday and its shares didn't trade. Its American depositary receipts fell more than 8 percent as news of the incident began to trickle in. In a statement on Sunday, Vale said in a Portuguese-language note that dividend payments have been suspended.
S&P Global Ratings put Vale's bonds on CreditWatch on Friday, warning that it may be forced to shut some operations. Three judges have already frozen almost $3 billion of the miner's funds to ensure it will be able to compensate victims and pay for the clean-up. Mayor Avimar de Melo of the city of Brumadinho, which was partly leveled by the dam spill, is seeking millions in damages, blaming Vale's "incompetence" for the incident.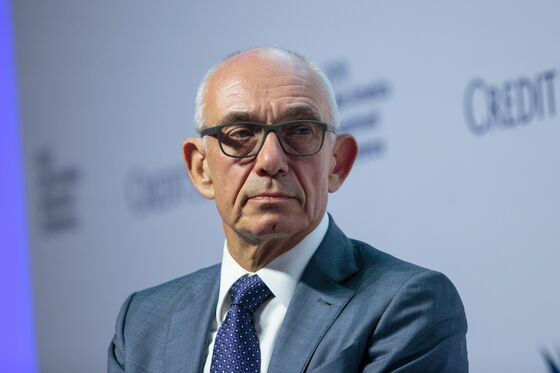 The disaster will be the first major test of Vale Chef Executive Officer Fabio Schvartsman, who took the job less than two years ago after six years running a Brazilian pulp company.
It also tests Brazil President Jair Bolsonaro's leadership skills less than a month after his inauguration and may upend his plans to ease environmental restrictions and boost mining production through reforms in Congress.
Vale shares plunged 60 percent in 2015, a record annual slump, as the worst disaster in Brazil and slowing demand in China dimmed the company's prospects. The stock is now up by about a third in the past year, as the company benefited from Asian nation's shift to higher-grade ore used in steelmaking.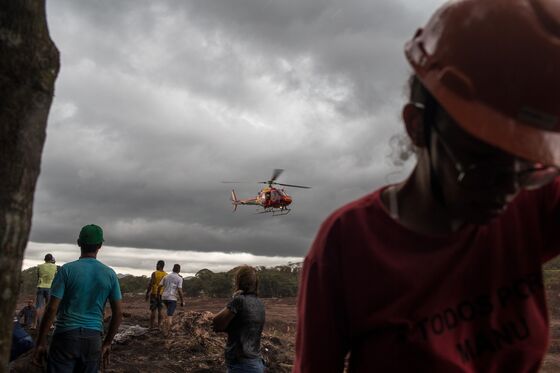 "We believe Vale now faces multiple risks arising from the disaster," S&P said in a statement. "Its financial obligations to remediate and compensate for losses might be substantial, and the company would have to face long and complex studies from environmental entities and regulatory bodies that could end up in license suspensions."
Mounting social and environmental liabilities are already turning off Vale's investors. John Howchin, the head of the ethics council for Sweden's public pension-fund manager AP Funds, told the Swedish newspaper Dagens Nyheter that he's lost confidence in the iron ore producer, and that he'll probably recommend that the funds be barred from investing in it.
Public filings indicate that one of the Swedish pension funds held 407 million kronor ($45 million) worth of Vale securities at the end of June.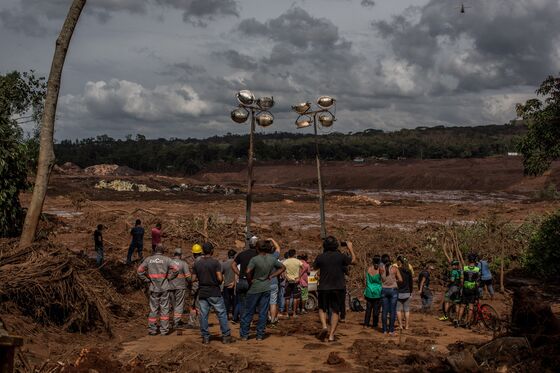 S&P warned it could downgrade the corporate bonds of Vale and its subsidiaries, as reviews the company's debt and assess the miner's "ability to safely operate its mines."
Mining activities have been suspended in Brumadinho city in Brazil, the mayor said in a televised press conference on Sunday. He said he's demanding 5 million reais ($1.3 million) a month in compensation from Vale for the city's loss of revenue. He's also asked the company to compensate the families affected by the accident.
"How can they let this happen again?" Melo said. "They wiped out our city."