Insurance Man Is Set to Rescue Once-Storied Soccer Club
(Bloomberg) -- For the past 15 years, English insurance entrepreneur Stewart Donald has been steadily inching his way into soccer's big leagues. He started helping out at his beloved third-tier Oxford United, then moved down the divisions with his full takeover of Eastleigh in 2012.
Eastleigh improved under Donald's leadership, but not enough to break into the glamorous upper echelons of the English game. "He was absolutely desperate to own a League club," said Ronnie Moore, who managed Eastleigh for three months in 2016. "I remember saying to him that it would be cheaper to buy a club than try to get there with Eastleigh."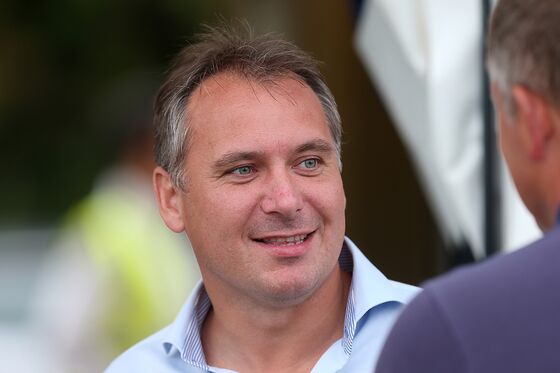 Donald is now attempting to do just that. He's offered 40 million pounds ($54 million) for Sunderland, a team with a big stadium and a storied history tarnished by a dismal present. The team is about to play in the third level of English football for the first time in three decades; it finished at the bottom of the Championship only a year after being dumped out of the Premier League.
Representatives from the selling party, American private equity investor Ellis Short, and Donald met with English Football League officials Friday, according to a person familiar with the situation. Donald, 43, would buy the team debt-free, a deal he called "spectacular" on local radio earlier this year.
Sunderland said in a statement posted on its website that, following the meeting with the EFL, the proposed sale of the club could be completed as soon as next week. The club said it couldn't comment further at this time.
Short has written off most of his 200 million-pound investment in the team, according to the BBC. The purchase offer does provide for bonus payments to Short should Sunderland win promotion, said Simon Vumbaca, of the law firm ASV, who has been working for the buying consortium.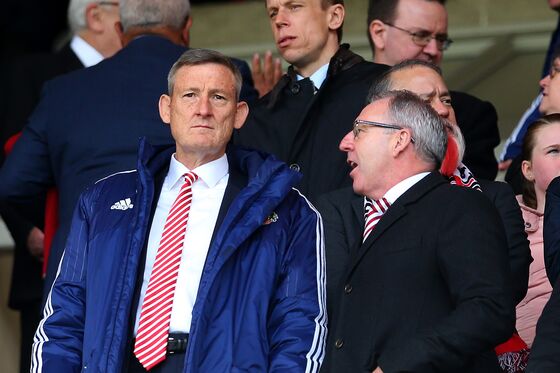 Donald needs to satisfy officials that he has the assets to support his bid. The plan is to make Sunderland "fully sustainable" after an initial period of investment and restructuring, said Charlie Methven, Donald's long-time business partner and a would-be stakeholder in Sunderland.
That's no easy task. After the last two seasons, the team's biggest assets may be its stadium, its fans and its history.
Sunderland lies in the soccer hotbed of England's industrial northeast adjacent to Newcastle, its big rival as a city and in football. The club claims six league titles, albeit all before World War II. The last major trophy was the FA Cup in 1973, a victory that went into English soccer folklore when the coach broke protocol and ran wildly onto the field to celebrate.
Interest in Sunderland, known as the Black Cats, remains high, at least among soccer aficionados and locals. The club's average attendance last year was more than 27,000. It may be well short of the 49,000 capacity, but it's higher than seven teams in the all-singing and all-dancing Premier League.
Indeed, Short's last few troublesome months are expected to be the subject of a television
documentary later this summer after the club agreed to give a crew access.
But the problem is that it's getting tougher to call Sunderland a big club in England as revenue from television companies makes ticket sales for match days less relevant.
"Sunderland's most successful era dates back to the time when the size of a club's supporter base, rather than broadcast income, determined its financial firepower," said James Hunter, who covers the club for the regional paper, the Evening Chronicle. "Now, with broadcast income providing such a large share of revenues, clubs like Burnley and Bournemouth, which have much smaller fanbases, can compete on level terms."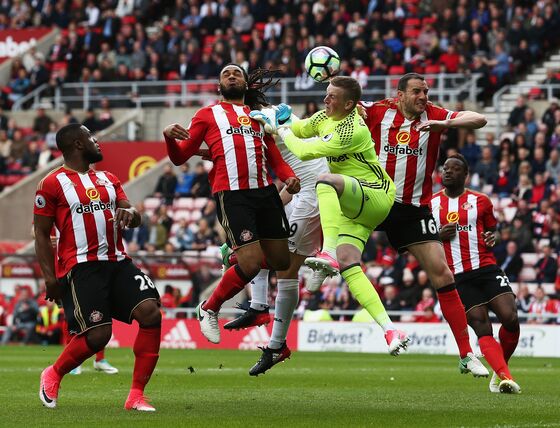 Sunderland is still receiving parachute payments from the Premier League that exist to make the adjustment process post relegation more manageable, and the biggest challenge for the new owner will be to adjust its bloated player payroll.
The team spent 83 million pounds compensating players and other employees, according to its most recent annual report. Sunderland's loss for the year to July 2017 was 10 million pounds despite a 33 million-pound profit on player sales, the majority of which came from the sale of England goalkeeper Jordan Pickford.
Midfielder Jack Rodwell, for example, is set to earn about 2 million pounds next season though he hasn't played for the first team since September.
"There's a major task ahead with moving players on who are at inappropriate wages for the level we're now at," said Methven.
Donald, who declined to comment for this story as negotiations continue, has plenty of experience getting his hands dirty running soccer clubs, but nothing on Sunderland's scale.
He and Methven got involved in Oxford around 2008, when the club was still dealing with the consequences of previous financial mismanagement. The team had fallen so far, "we could not afford to be too proud to do anything," Methven said. "I helped wash the kit, run the line for a ladies' match and did literally pretty much everything."
Donald brought the same work ethic to Eastleigh, a small town in Hampshire just above England's south coast. Fans have occasionally seen him selling merchandise in the club shop, pouring drinks behind the bar, or serving food after a training session. During his tenure, attendances jumped to 1,800 from about 300, boosted by affordable season tickets and occasional free match days.
"He's a hands-on type of guy," said Moore. "He's not one for the hierarchy. Sometimes he will just pay and sit with the supporters."
Now the question is whether they can turn around Sunderland as the team prepares to travel to the northwest to play the likes of Accrington Stanley rather than Manchester United or to London to play AFC Wimbledon rather than Chelsea.
At least there's history on the club's side. When Sunderland last played in the third tier, in 1987-1988, the team bounced back after only one season.
"You need to be realistic about who you are," Methven said. "Sunderland faces the fact that they will be the game of the season for most teams and they need to be humble enough to match the effort of the opposition if they want to succeed."