ING to Cut Bonuses 'Significantly' After Money Laundering Fine
(Bloomberg) -- It's shaping up to be a sad bonus season for Europe's battered bankers.
ING Groep NV on Friday said payouts will be "significantly smaller" after the largest Dutch lender paid record fines to end a money-laundering probe. Two of France's top banks are also weighing lower rewards after their trading units were hit by a broader downturn. At Deutsche Bank AG, which suffered trading headwinds as well as more scandals, the pool is expected to shrink by a tenth.
The cuts reflect a mix of idiosyncratic problems and a broader vulnerability of Europe's largest firms to the recent market swings. ING, which paid 775 million euros ($884 million) in fines last year to close a money laundering probe, had already scrapped the bonus for Chief Executive Officer Ralph Hamers. But even firms that avoided such scandals and did well before were blindsided last quarter by the market.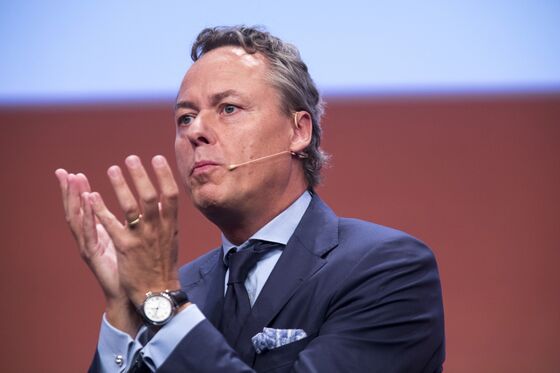 In France, both BNP Paribas SA and Societe Generale SA weighing bonus cuts, people familiar with the matter told Bloomberg this week. BNP may hand lower or zero balances to many traders in its global markets unit after posting trading losses and shuttering some businesses. At Societe Generale, steep cuts in traders' bonus pool could be implemented for the second straight year. Bonus levels will likely fall as much as a quarter.
Deutsche Bank is said to plan cuts of about 10 percent as the German lender juggles cost pressures while trying to retain key employees. The bank's headquarters in Frankfurt were raided in late November by 170 law enforcement officials looking for information on the Panama Papers and the event had a negative effect on the bank's revenue in the fourth quarter, Chief Financial Officer James von Moltke previously told Bloomberg.
ING spokesman Raymond Vermeulen declined to define the size of the reduction at the Dutch firm, though he said it won't be halved compared with 2017, when the bank paid 403 million euros ($460 million). He confirmed a report in Het Financieele Dagblad's earlier.
While the cuts will vary depending on a person's rank and function, the fine will impact every department of the bank, not only top executives and compliance officials, he said. Dutch bankers will see a greater impact and senior employees will be hit harder than juniors. The biggest effect will be felt in wholesale banking, where bonuses generally account for a larger proportion of pay.