Inflation Scares Goldman's Waldron More Than Any Other Risk
(Bloomberg) -- Goldman Sachs Group Inc. President John Waldron says inflation is the number one risk that he worries about right now.
"It's not transitory," Waldron said Wednesday at a conference. "I've never seen a greater divergence between what's defined as transitory and what's being seen day in and day out."
The executive flagged inflation as the biggest source of concern for short-term recovery and said it has potential to have a long-term impact on emerging markets.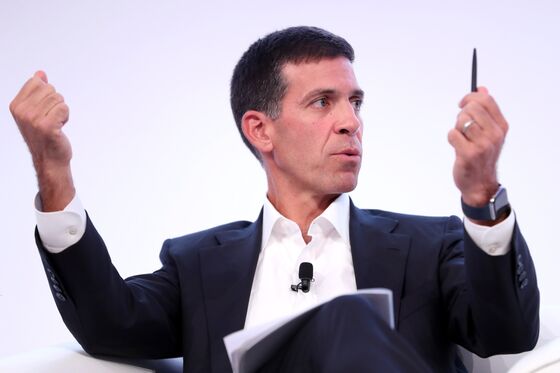 "Most CEOs I talk to today are very concerned about supply chain, very concerned about import costs, whether they're materials, commodities and increasingly labor," he said at the Institute of International Finance annual meeting, which is being held virtually again this year. 
His comments echo those by BlackRock Inc. Chief Executive Officer Larry Fink, who said in an interview with CNBC on Wednesday that inflation is "definitely not transitory." Jamie Dimon, who heads JPMorgan Chase & Co., noted that inflation probably won't drop across the next few quarters, during a call discussing earnings.  
Waldron, the top deputy to CEO David Solomon at Goldman Sachs, said that inflation expectations have already been built in because of supply chain disruptions. He warned it could take a year or two, maybe more, for those challenges to ease. 
"That actually provides more time for those inflation expectations to build and stick," Waldron said. "No question that's a substantial concern."
Waldron's warnings strike a different tone from leaders at HSBC Holdings Plc and Bank of America Corp., who downplayed inflation during the first two days of the IIF meeting. Waldron's remarks come ahead of his own bank's quarterly earnings that will be released on Friday.