Indonesia's Tragic Litany of Fatal Plane Crashes: Timeline
(Bloomberg) -- The loss of a Lion Air jetliner in the Java Sea on Monday joins a long list of fatal crashes in Indonesia.
No survivors are expected among the 189 people on board the Boeing Co. 737, making the incident the deadliest for the Southeast Asian nation's airlines in two decades.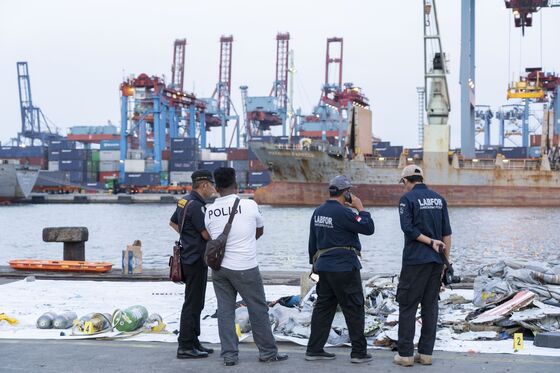 As Indonesians await further news on the tragedy, here is a timeline of some of the most catastrophic crashes in a country where equatorial storms, mountainous terrain and underdeveloped airport infrastructure can make flying perilous.
All 54 people on board were killed when an ATR 42 turboprop plane operating Trigana Air Flight 257 hit Tangok Mountain near Oksibil airport in Papua, the Indonesia half of the island of New Guinea.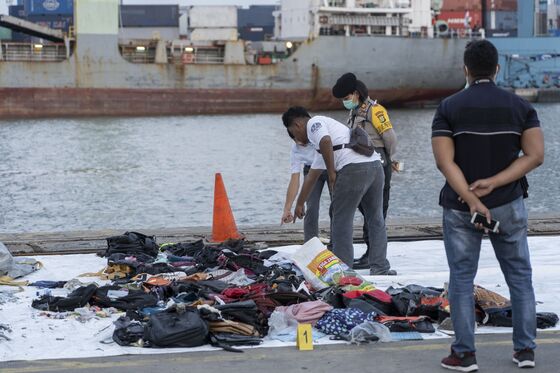 Around 120 people on a Lockheed Martin C-130 Hercules operated by the Indonesian Air Force died when the military-transport plane crashed into buildings shortly after takeoff from Medan on Sumatra. The incident also killed more than a dozen people on the ground.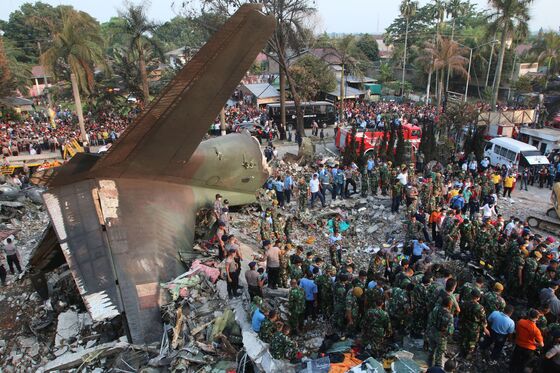 Some 162 passengers and crew died when AirAsia Flight 8501 plunged into the sea while en route from Surabaya on the island of Java to Singapore during bad weather. An investigation found that the Airbus A320 had suffered problems with its rudder while attempting to climb out of a thunderstorm, causing it to stall. The situation was compounded by miscommunication between the plane's pilots.
A Russian Sukhoi Superjet 100 struck Mount Salak, a volcano in west Java, during a demonstration flight, killing all 45 people on board.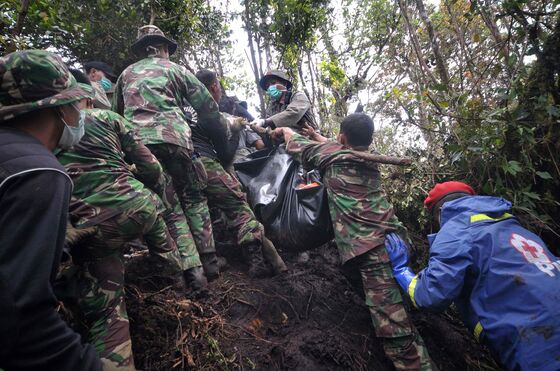 Following a boom in Asian air travel at the turn of the century there have been at least 42 fatal plane crashes in Indonesia. Two of those -- Adam Air Flight 574 and Mandala Air Flight 91 -- each killed more than 100 people. A third, involving Lion Air, saw a plane overshoot the runway at Surakarta, Java, in 2004, claiming 25 lives.
The country's worst-ever incident came in 1997 when 234 people died on board national carrier Garuda's Flight 152 after the Airbus A300 wide-body came down in a wooded ravine while on its final approach to Medan.