Indonesia's 'Scariest Market' Takes Bat Off Menu Over Virus Fear
(Bloomberg) -- Follow Bloomberg on LINE messenger for all the business news and analysis you need.
Bats and snakes are gone from the menu at Indonesia's "scariest market" after officials ordered vendors to take the animals off the shelf to protect the nation from the fast-spreading coronavirus.
Sales of the animals at the wet market in Tomohon in North Sulawesi stopped last weekend after an order from the mayor, said the city's health chief Isye Liuw. While pig sales are still allowed, vendors were encouraged to also stop trading in other livestock including wild boar, dogs, cats and rats, she said.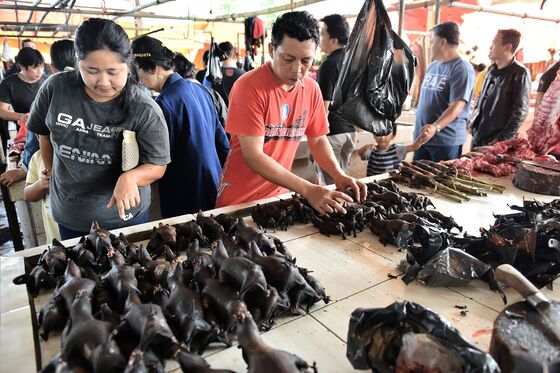 Countries are putting measures in place to stop the spread of the virus which has infected more than 24,000 people and claimed almost 500 lives, while putting 50 million people in several Chinese cities under lockdown.
Indonesia banned imports of live animals from China and stepped up surveillance of livestock transport, while South Korea prohibited entry of wild animals that are considered high risk for spreading the infection.
More on Coronavirus
Indonesia Drops Plan to Halt Chinese Food Imports After Protest
Coronavirus Outbreak to Curb Demand for Australian Wine in China
S. Korea Bans Wild Animal Imports From China on Coronavirus
China and Thai Rubber Groups Postpone Events on Virus Concerns
Vietnam Farm Sector Seen to Be Hit by Coronavirus: Minister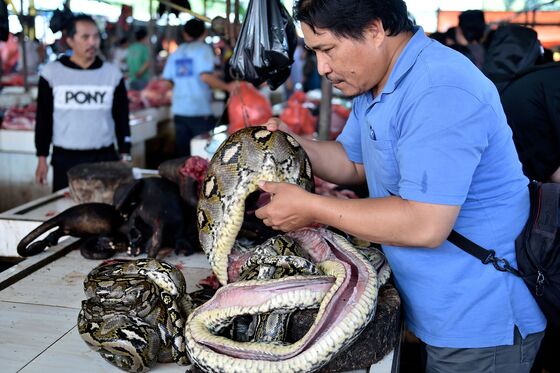 "We met with the traders to provide information about the danger of coronavirus and ordered them to stop sales of bats and snakes," Liuw said by phone, adding that authorities have also tightened checks on trucks to stop wild animals being transported into the city.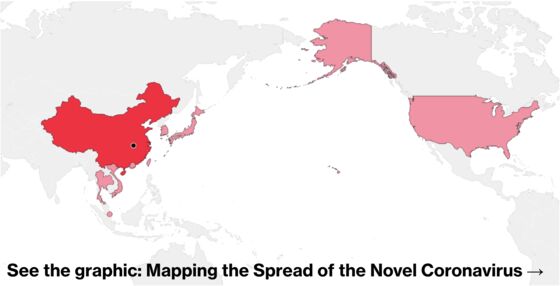 Bats are off the menu in the provincial capital, too. Restaurants in Manado have stopped serving the famous bat and coconut milk soup called paniki, on fear of transmitting the virus, the Jakarta Post reported.