Indonesia Extends Freeport's License as Grasberg Deal Nears
(Bloomberg) -- Freeport-McMoRan Inc. has received a one-month extension to the license that allows it to operate the giant Grasberg copper and gold mine in Indonesia, as the government said talks to transfer majority ownership in the mine are almost complete.
PT Freeport Indonesia's special mining license, or IUPK, will now run until July 31, Bambang Gatot Ariyono, director general for coal and minerals at the natural resources ministry, said at a briefing in Jakarta on Wednesday. The extension for Freeport's local unit creates a window for sealing a broader deal that'll allow Indonesia to take control of the world's second-largest copper mine.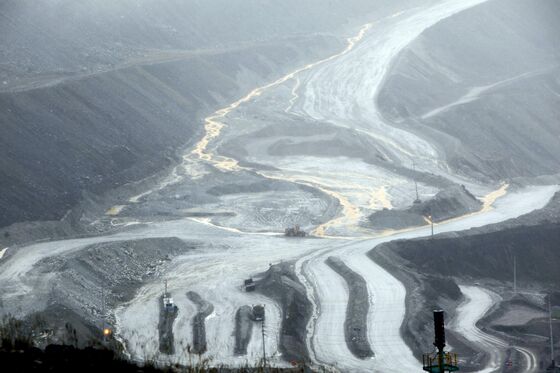 "We're hoping the deal will be completed within one month," Ariyono told reporters.
Still, Ariyono's comments suggest the timeline for an accord may have slipped. Government officials had said at the weekend that an agreement, worth nearly $4 billion, could be reached as early as this week.
Negotiations between Phoenix-based Freeport and Indonesia have run for more than a year. The parties have struggled to agree terms for the miner to cede majority ownership in Grasberg, while allowing it to keep operating in the country. Foreign producers have been given until 2019 to comply with divestment obligations, imposed by President Joko Widodo to exert more local control over the Southeast Asian nation's resources.
Talks are ongoing to finalize the agreement, including around issues that relate to waste management at Grasberg and guarantees over Freeport's legal and financial status as the mine's operator, Ariyono said.
Freeport Indonesia spokesman Riza Pratama didn't immediately respond to requests for comment.