India Appoints Army Chief Rawat As Modi's Top Military Adviser
(Bloomberg) -- Prime Minister Narendra Modi's administration named India's army head Bipin Rawat as Chief ofDefence Staff, a newly created post that will serve as the main military adviser to the government.
The Chief ofDefence Staff will help facilitate joint operations of the three armed forces -- army, navy and air force -- and buy equipment for the overall military.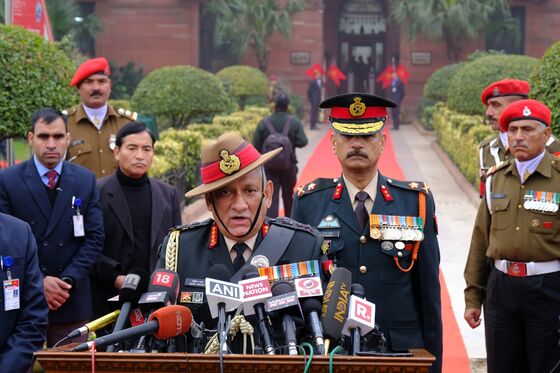 The Chief ofDefence Staff will also head a new department of military affairs to be created within the ministry of defense.
Rawat is set to retire as army chief on Tuesday. He will be replaced by Manoj Mukund Naravane as the next army chief.